Soaring to Unprecedented Heights:

India's aggressive aviation expansion is turning heads globally with a whopping 1,000 jets on order.
The Indira Gandhi International Airport races towards becoming the world's second busiest – a testament to India's rising prominence.

From Rails to the Clouds: India's Unexpected Shift:

Traditional railway journeys are giving way to the allure of the skies, marking a dramatic transformation in travel preferences.
An astounding 42 million Indians are now choosing flights over trains, symbolizing the changing dreams of the nation's middle class.

Economic Ripple Effect: More Than Just Planes in the Air:

The booming aviation sector is creating untold economic opportunities. Yet, turning a profit remains a thrilling chase.
International heavyweights, Boeing and Airbus, are eager to dive into India's potential-rich aviation market.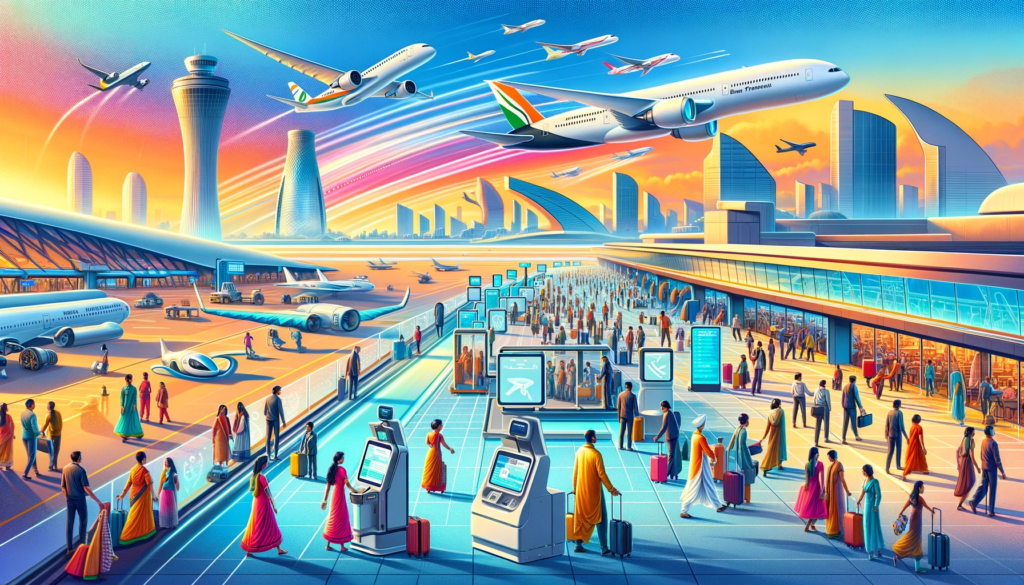 Beyond the Big Cities: Discover India's Hidden Corners by Air:

The air travel map is expanding, bringing previously overlooked towns into the limelight and weaving a more interconnected India.

2030 Vision: Predictions That'll Leave You Awestruck:

The future of Indian aviation is painted with innovation and grand plans, but the journey might face its share of thrilling challenges.

Heartwarming Tales at High Altitude:

Dive into the personal stories of those who've experienced the life-altering magic of flying.
For more Aviation Updates connect with us on Telegram – AviationAdda