In a bid to further expand its ever-growing network, the renowned Italian airline Neos has just revealed its latest venture – a direct connection between Verona and Derry, set to take off in the initial quarter of 2024. This new route promises travelers an enticing opportunity to explore the enchanting landscapes of Derry, commencing from the heart of Italy's romantic city, Verona.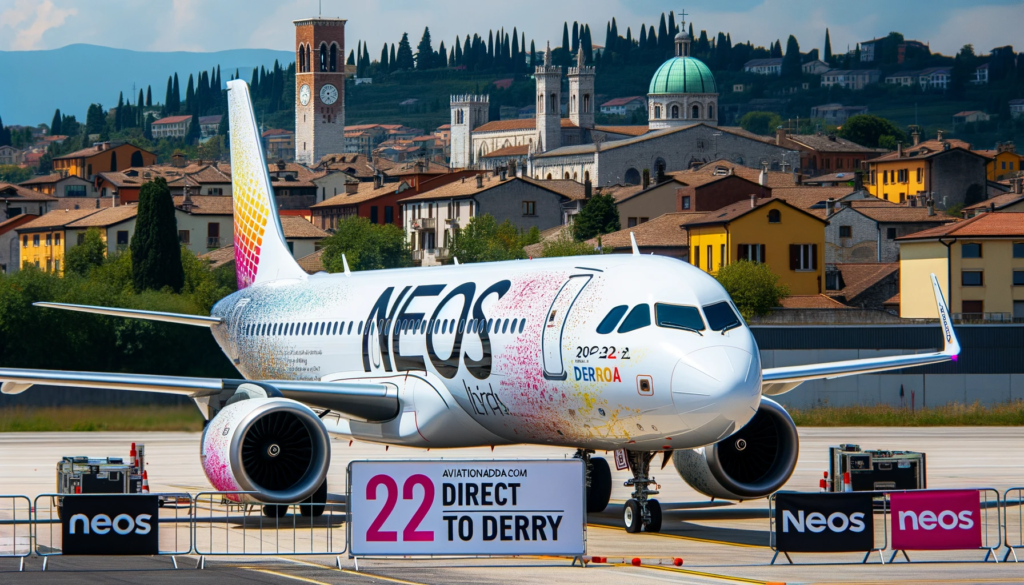 The new service will be operated using Neos's trusty Boeing 737-800 aircraft. For those eager to get on board, mark your calendars! The airline has announced a limited schedule, offering exclusive flights only on Saturdays, starting from January 27th, 2024, and extending up to February 17th, 2024.
Flight Details:
Departure from Verona (NO9040): 12:50 PM, Arrival in Derry: 2:40 PM
Return from Derry (NO9041): 3:30 PM, Arrival in Verona: 7:10 PM
It's a refreshing addition for both cities, opening doors to increased tourism, cultural exchange, and strengthened bilateral ties. Travel enthusiasts, get ready to embark on a new adventure with Neos in 2024!
For more Aviation Updates connect with us on Telegram – AviationAdda