Are you ready to embark on an extraordinary journey as a Qatar Airways Cabin Crew member? This is your opportunity to become one of our esteemed ambassadors to the world, delivering unparalleled hospitality and world-class service while creating unforgettable experiences for our passengers.
A World of Opportunities Awaits
As Qatar Airways' global network continues to expand, we invite talented individuals to join our award-winning Cabin Crew team. This is your chance to be part of something exceptional, with access to over 160 worldwide destinations, industry-leading benefits, and unmatched training programs.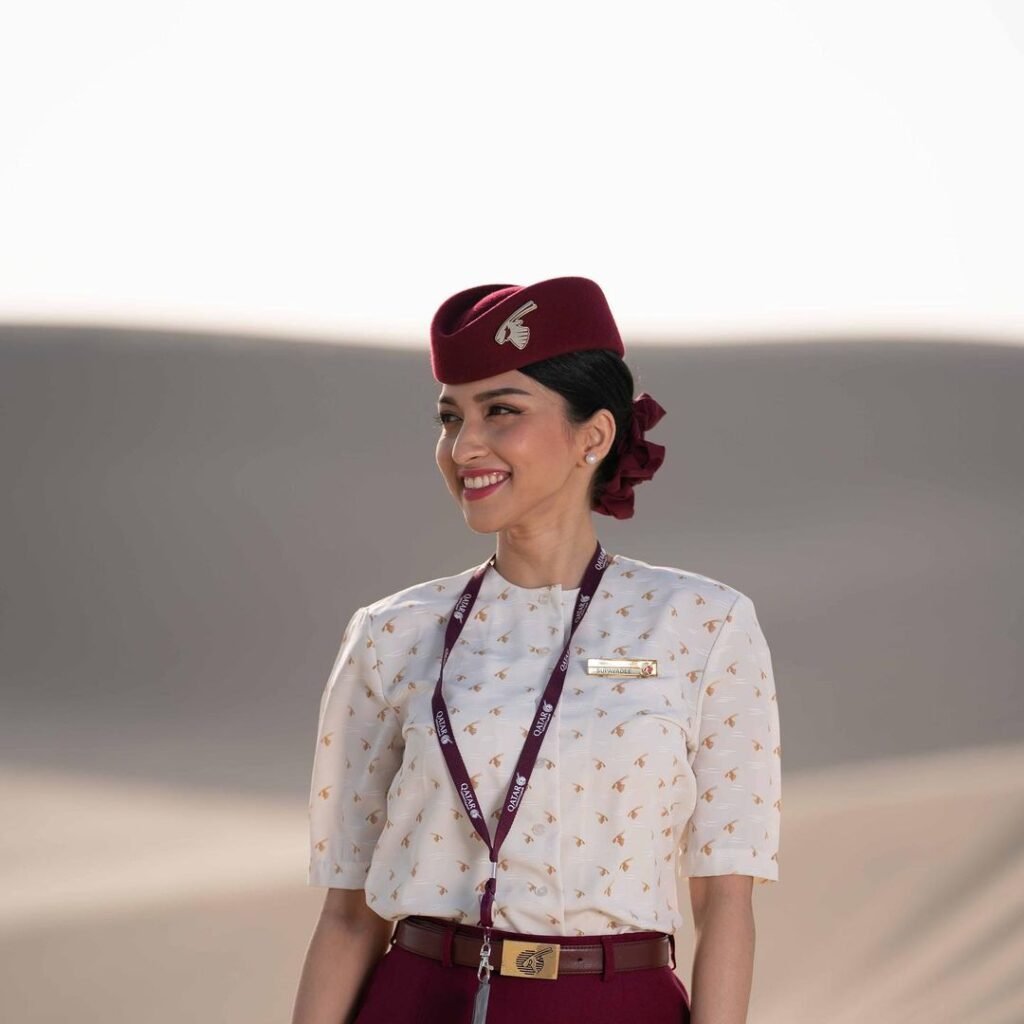 Qualifications for Success
To excel in this role, here are the key qualifications we seek:
Minimum age of 21: We're looking for individuals ready to take flight on this exciting career journey.
Minimum arm reach of 212 cm: Ensuring you can assist passengers and provide top-notch service.
High School Certificate: A fundamental educational requirement.
Fluency in English (written and spoken): Communication is at the heart of our hospitality.
Exceptional interpersonal skills: The ability to connect with passengers from diverse backgrounds.
Passion for service and teamwork: A desire to deliver excellence within a multicultural team.
Excellent health and fitness: Vital for the role.
Willingness to relocate to Doha, Qatar: Join us in our remarkable home base.
Closing Date: 14-11-2023
How to Begin Your Journey
Ready to soar with Qatar Airways? Submit your application online from the link below. Your adventure as a Cabin Crew member awaits.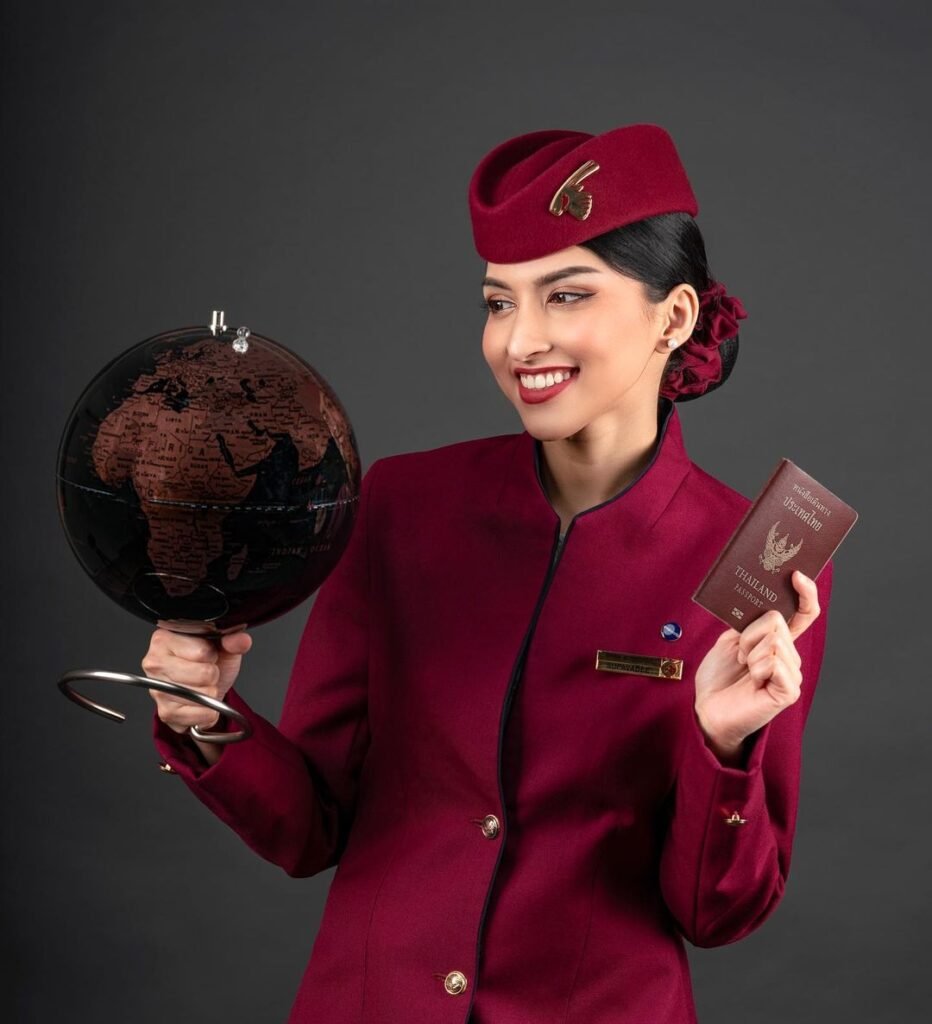 About Qatar Airways
Qatar Airways, a multi-award-winning airline, was crowned 'Airline of the Year' at the 2022 World Airline Awards, an honor it has received an unprecedented seven times (2011, 2012, 2015, 2017, 2019, 2021, and 2022). We also hold titles such as 'World's Best Business Class,' 'World's Best Business Class Lounge Dining,' and 'Best Airline in the Middle East.'
With a vast network covering 160+ global destinations and the remarkable Hamad International Airport in Doha, which Skytrax named the 'World's Best Airport' in 2021 and 2022, we provide passengers with an exceptional travel experience. Join us in making every journey extraordinary!
Elevate your career and become a Qatar Airways Cabin Crew member today.
---
FAQs – Qatar Airways Cabin Crew Opportunities
Q1: What does a Cabin Crew member do at Qatar Airways? A Cabin Crew member at Qatar Airways is responsible for ensuring the safety and comfort of passengers during flights. This includes providing excellent customer service, assisting with passenger needs, and adhering to safety protocols.
Q2: What are the basic qualifications required to apply for this role? To be eligible for this role, you should meet the following criteria:
Minimum age of 21
Minimum arm reach of 212 cm
High School Certificate
Fluent in English (both written and spoken)
Exceptional interpersonal skills
A passion for service and the ability to work as part of a multicultural team
Excellent health and fitness
Willingness to relocate to Doha, Qatar
Q3: What is the process for applying to become a Qatar Airways Cabin Crew member? You can apply for a Cabin Crew position online through the link provided above. After submitting your application, you may be contacted for further assessments and interviews.
Q4: What routes do Cabin Crew members at Qatar Airways operate on? Cabin Crew members serve on a wide range of international routes operated by Qatar Airways. The specific routes may vary, but you'll have the opportunity to travel to over 160 destinations worldwide.
Q5: Are there opportunities for career growth and development at Qatar Airways? Yes, Qatar Airways is committed to the growth and development of its employees. As a Cabin Crew member, you can explore various career paths within the airline and access continuous training and professional development programs.
Q6: What benefits and perks come with a career as a Qatar Airways Cabin Crew member? Qatar Airways offers industry-leading benefits, an exceptional work environment, travel opportunities, competitive compensation, and a supportive team. Specific benefits can vary, but we prioritize the well-being and satisfaction of our employees.
Q7: Is the additional seat for Cabin Crew members guaranteed, and can passengers travel together with friends or family? The additional seat for Cabin Crew members is subject to availability. Qatar Airways reserves the right to assign or sell the seat for operational, safety, or security reasons. Passengers traveling as a group, with infants, or as unaccompanied minors may not be eligible for neighbor-free seating.
Q8: Can I apply for neighbor-free seating if I've already purchased other seat products, like extra legroom seats, or if I've requested an upgrade? If you've already purchased additional products or requested an upgrade, you may not be eligible for neighbor-free seating. The availability of neighbor-free seating can vary based on flight and seat availability.
Q9: How often does Qatar Airways offer the opportunity to join the Cabin Crew team? Qatar Airways regularly recruits new Cabin Crew members to meet the demands of its expanding global network. Job openings are posted on the airline's website, and candidates are encouraged to apply when positions become available.
Q10: Where can I find more information about Cabin Crew careers at Qatar Airways? You can find additional information about Cabin Crew opportunities at Qatar Airways on the official Qatar Airways website or by contacting the airline's recruitment team directly.
For more Aviation Updates connect with us on Telegram – AviationAdda