In a groundbreaking move, Alaska Airlines has soared ahead as the pioneer in offering "Tap to Pay" technology on iPhones, transforming the way you settle your in-flight bills. Say goodbye to swiping and hello to the future of contactless payments in the sky.
Unlocking Seamless Travel: Alaska Airlines Leads the Way in In-Flight Payments
Alaska Airlines is breaking barriers by introducing the revolutionary "Tap to Pay" feature on iPhones, making your in-flight experience smoother and more convenient than ever before. No more fumbling for cards – just a simple tap to enjoy your favorite beverage or snack.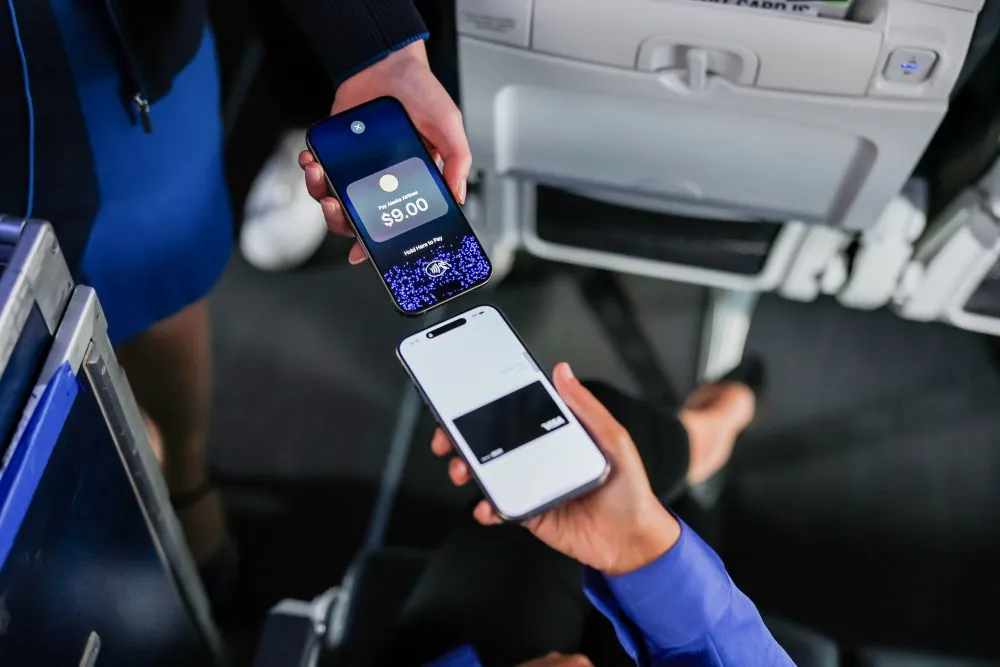 The Game-Changing Partnership: Alaska Airlines and Stripe
Partnering with Stripe, a financial infrastructure platform for businesses, Alaska Airlines is at the forefront of innovation. This collaboration, coupled with Apple's cutting-edge technology, brings you the future of contactless payments right to your seat.
How It Works: A Simple Tap for Elevated In-Flight Service
When it's time to settle your bill for that refreshing beverage or tempting snack, elevate your experience by holding your iPhone or Apple Watch near the flight attendant's device. Using Apple Pay, your contactless credit or debit card, or any digital wallet, complete your payment securely via NFC technology. It's as simple as a tap!
Rollout Schedule for Tap to Pay on iPhone
| Phase | Flights | Availability |
| --- | --- | --- |
| Initial Phase | Select Flights | Rolling Out |
| Final Phase | Entire Fleet | Coming Months |
Pre-order Perks: Elevate Your Culinary Journey
Alaska Airlines isn't just changing the way you pay – they're transforming your dining experience too. Pre-order your meals through the Alaska Airlines app, ensuring you have a delectable selection waiting for you on board. Follow these easy steps for a touch-free transaction:
Log in to the Alaska Airlines app and locate your upcoming trip.
Under flight info, find "food pre-order."
Make your selection and store your credit card information for a seamless, touch-free transaction during your flight.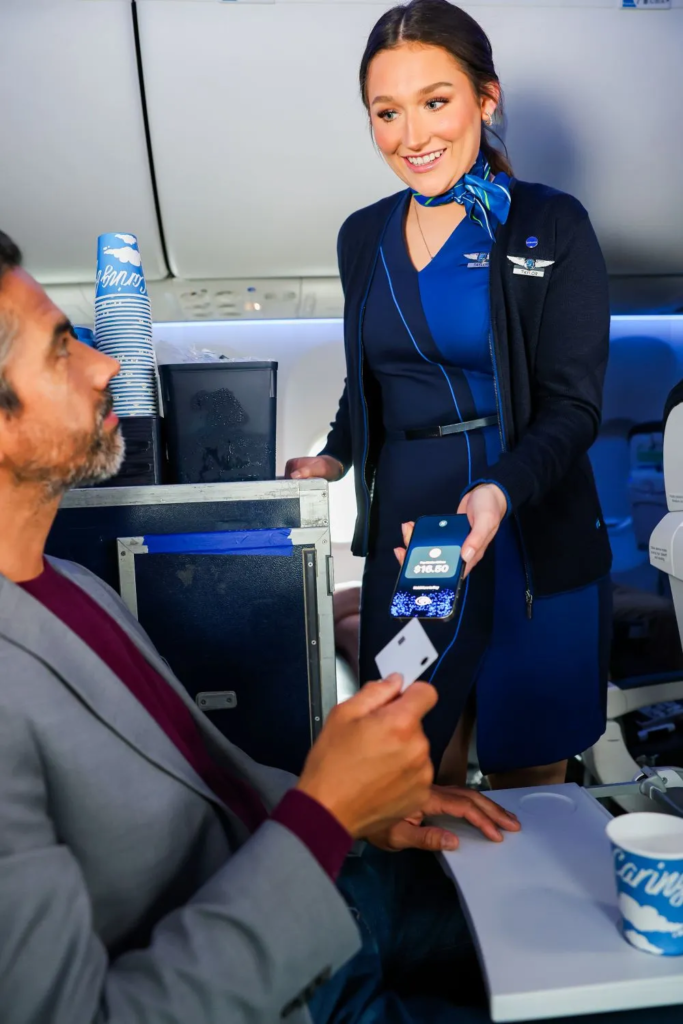 Conclusion: A New Era of Air Travel
From pre-ordering gourmet meals to tapping to pay for your favorite beverages, Alaska Airlines is committed to providing an unparalleled and seamless experience for its passengers. The sky's the limit when it comes to innovation, and Alaska Airlines is leading the charge. Get ready to experience the future of in-flight payments – it's as easy as a tap!
---
Frequently Asked Questions (FAQs) about Alaska Airlines
Q1: What is Alaska Airlines known for?
Alaska Airlines is renowned for its commitment to customer service, punctuality, and a strong focus on providing a comfortable and enjoyable flying experience. It's also recognized for its innovative initiatives, such as being the first airline to offer "Tap to Pay" on iPhones.
Q2: Where does Alaska Airlines operate?
Alaska Airlines operates primarily in the United States, serving over 120 destinations in the U.S., Canada, Mexico, and Costa Rica. The airline's major hubs include Seattle, Anchorage, Los Angeles, and Portland.
Q3: How can I pay for in-flight purchases on Alaska Airlines?
Alaska Airlines now offers "Tap to Pay" on iPhones, allowing passengers to make secure and contactless payments for in-flight purchases. Passengers can use Apple Pay, contactless credit or debit cards, or other digital wallets for a seamless transaction.
Q4: Can I pre-order meals on Alaska Airlines?
Yes, passengers can pre-order meals through the Alaska Airlines app. To do so, log in, locate your upcoming trip, find "food pre-order" under flight info, make your meal selection, and store your credit card information for a touch-free transaction on board.
Q5: When will "Tap to Pay" be available on all Alaska Airlines flights?
The "Tap to Pay" feature is rolling out in phases. It is initially available on select flights and is expected to be available across the entire Alaska Airlines fleet in the coming months.
Q6: What is the partnership between Alaska Airlines and Stripe?
Alaska Airlines has partnered with Stripe, a financial infrastructure platform for businesses, to enable the implementation of cutting-edge technology for contactless payments. This partnership enhances the airline's ability to offer secure and efficient payment options to passengers.
Q7: Does Alaska Airlines operate internationally?
While Alaska Airlines primarily operates within North America, including the United States, Canada, Mexico, and Costa Rica, it is not considered a long-haul international carrier. It focuses on providing extensive domestic and regional services.
Q8: How can I stay updated on Alaska Airlines' innovations and offerings?
To stay informed about the latest news, innovations, and offerings from Alaska Airlines, you can regularly check their official website, follow their social media channels, or subscribe to their newsletter for updates and announcements.
Q9: What sets Alaska Airlines apart from other carriers?
Alaska Airlines distinguishes itself through its commitment to customer satisfaction, operational efficiency, and a strong emphasis on technological advancements. The airline's dedication to providing a seamless and caring experience sets it apart in the aviation industry.
---
For more Aviation Updates connect with Us.