Advanced Meal Ordering Technology
Emirates cabin crew have embraced digital tools since 2017, with the introduction of a customized meal ordering app initially on specially configured Samsung devices. Presently, 7,000 crew members have already been provided with the latest Apple devices, and an additional 5,000 cabin crew are slated to receive either an iPhone 13 or iPad Air in the forthcoming months. While the primary function of these devices revolves around the Business Class meal ordering app, they also offer a myriad of other applications and features. These encompass a digital passenger information list, crew roster and flight data, along with comprehensive access to the airline's safety manuals.
Personalization at Its Best in Emirates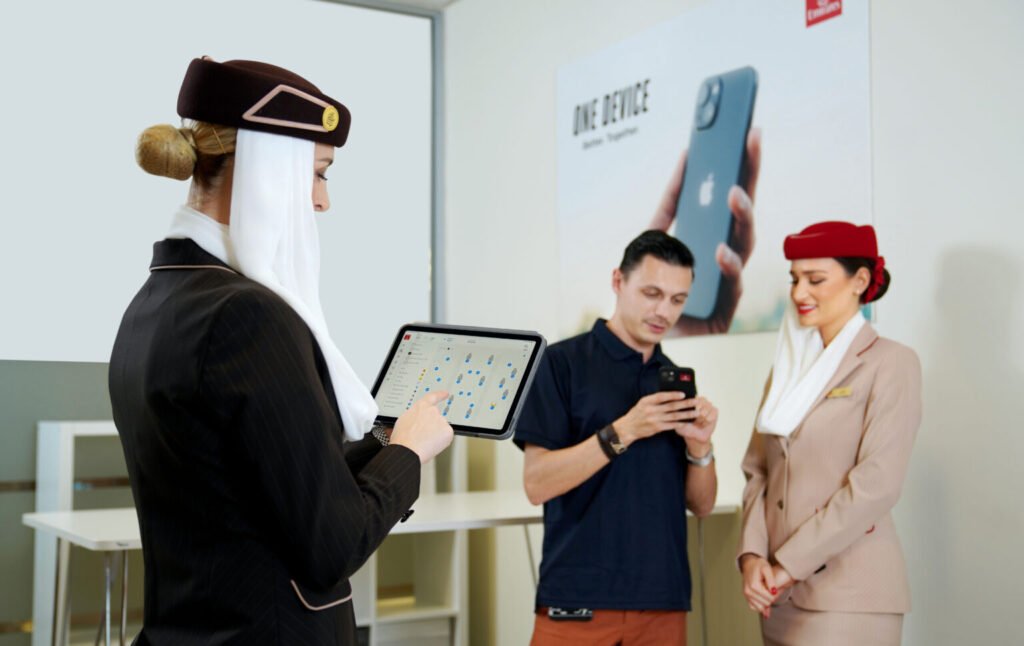 A standout feature of the meal-ordering app is its capability to record passenger preferences, enabling cabin crew to anticipate individual preferences, from preferred beverages to dietary requirements, and even knowing the passenger's loungewear size without the need to inquire.
Emirates cited its transition to Apple devices as a strategic choice, emphasizing their compatibility with the demanding operating conditions of Emirates cabin crew. Notable attributes include fast charging, extended battery life, and premium security features.
Seamless Coordination
In the context of the meal ordering app, cabin crew establish connectivity by linking their devices to a dedicated onboard WiFi router. This synchronization ensures that all crew members stay informed about passengers' individual meal preferences.
Efficient Galley Operations
Once a crew member takes an order, the data is promptly transmitted to a linked device in the galley, streamlining the preparation and swift delivery of the order to the respective customer.
Digital Dining in Air Travel
While digital meal ordering devices have become prevalent in restaurants worldwide, some passengers have expressed concerns about a potential reduction in personal interaction with cabin crew, as they may appear preoccupied with their devices.