AZUR Air Amplifies Phuket Flight Network for Winter 2023
Explore the breadth of AZUR Air's flight network as it widens its reach to Phuket, connecting more Russian cities to Thailand's most beloved island retreat.
New Horizons: AZUR Air's Network Expansion to Phuket
Delve into the world of new possibilities with additional flights to Phuket, turning the island's tropical dreams into a winter reality.
Your Direct Line to Tropical Bliss
AZUR Air's flight additions are not just about new destinations; they are your direct lines to the relaxation, adventure, and cultural richness of Phuket.
Detailed Route Expansion:
Discover the convenience and comfort of the expanded routes offered by AZUR Air, bringing Phuket closer to your doorstep with the expanded fleet of Boeing 767-300ERs.
SEO Optimized Table for Detailed Routes:
| Origin | Destination | Effective Date | Frequency | Aircraft |
| --- | --- | --- | --- | --- |
| Omsk | Phuket | 01 Nov 2023 | Every 6-7 days (5-7 from 26 Dec) | Boeing 767-300ER |
| Tomsk | Phuket | 12 Nov 2023 | Every 12 days | Boeing 767-300ER |
Utapao: The New Thai Connection
The expansion is not just limited to Phuket. Discover how AZUR Air is making Utapao an exciting alternative, offering six unique routes to explore Thailand's underrated gem.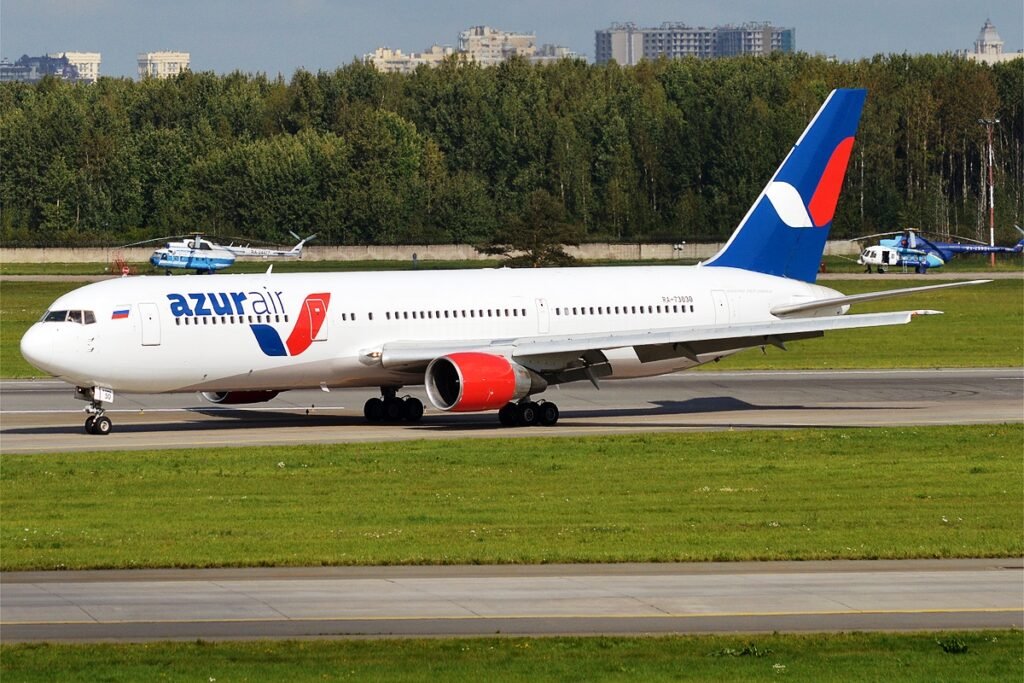 The Return of a Classic
Tomsk revives its link to Phuket, offering travelers the chance to reconnect with the island's enchanting beaches and vibrant culture.
Wide Network, Wide-Body Comfort
From 16 Russian cities, AZUR Air's network unfurls to reveal a canvas of choices for your winter escape, all aboard the spacious and modern Boeing 767-300ER.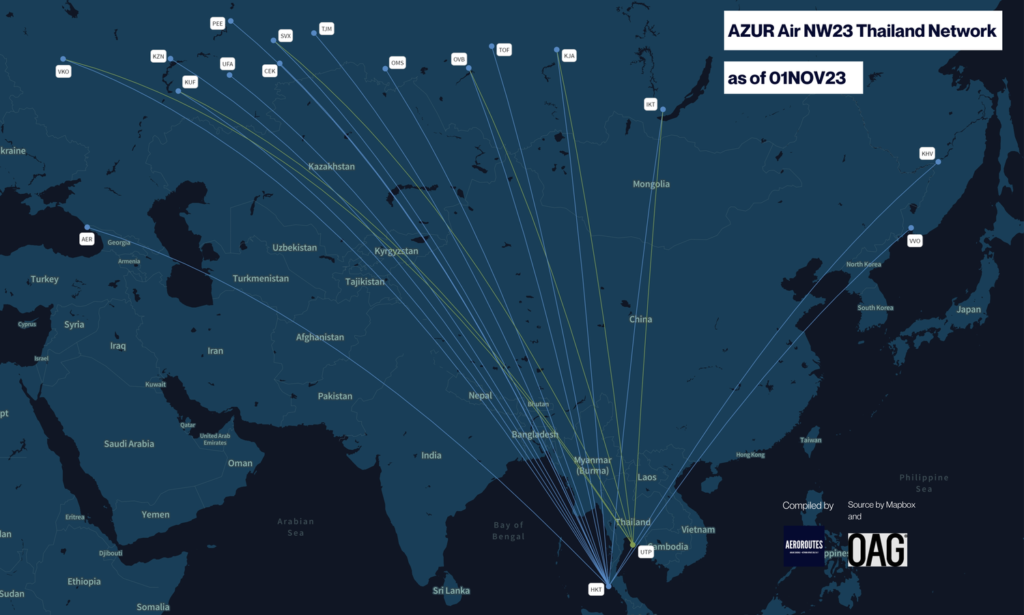 ---
Frequently Asked Questions (FAQs):
Q1: What does AZUR Air's expansion mean for travelers seeking a winter getaway?
More frequent and varied flight options, direct connections, and increased accessibility to Thailand's most picturesque island—Phuket.
Q2: Why is Utapao a significant addition to AZUR Air's winter schedule?
It diversifies the Thai destinations available to Russian tourists, presenting a quieter, yet equally enchanting alternative to the bustling Phuket.
---
Turn your winter blues into ocean views with AZUR Air. Book your Phuket holiday now and secure your seat to the tropics on our expanded network of direct flights.
For more Aviation Updates connect with Us.