In a significant development, the Enforcement Directorate (ED) has recently filed a charge sheet against Jet Airways founder, Naresh Goyal, and five others over an alleged scam amounting to a staggering ₹538 crore linked to Canara Bank. This news has sent shockwaves throughout the financial and aviation sectors, unraveling a tale of deception, money laundering, and corporate misconduct.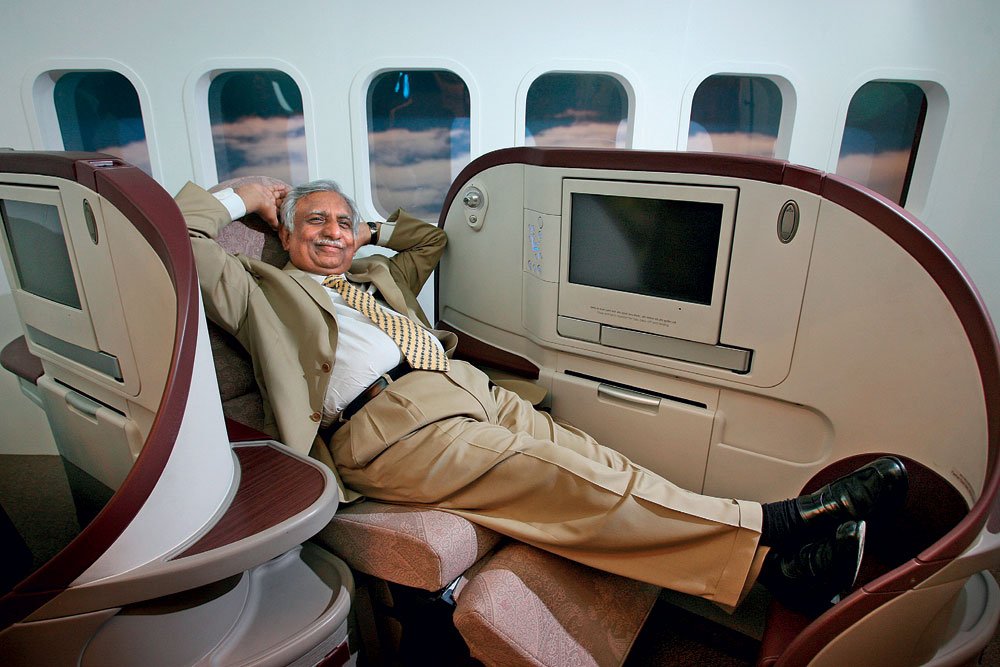 Key Highlights:
Goyal's Arrest: Naresh Goyal was arrested by the ED on September 1 under the Prevention of Money Laundering Act (PMLA) and is currently held in judicial custody at the renowned Arthur Road jail in Mumbai.
The Alleged Fraud: The ED's investigation stemmed from an FIR by the Central Bureau of Investigation (CBI) against Jet Airways, Naresh Goyal, his wife Anita, and former executives of the now-defunct private airline. The bank's complaint, based on a forensic audit, alleged that out of the ₹848.86 crore sanctioned as credit limits and loans to Jet Airways (India) Ltd, an outstanding amount of ₹538.62 crore remains. It was also indicated that these funds were misused for purchasing personal assets such as furniture, apparel, and jewelry. Moreover, personal expenses like the salaries of Goyal's residential staff and operational costs of a production company owned by his daughter were covered using Jet Airways' accounts.
Siphoning Funds Overseas: The investigation further unveiled that Goyal allegedly diverted funds from India to foreign countries, creating multiple trusts abroad. The funds used for these trusts are believed to be the proceeds of crime transferred from India.
Web of Deception: Goyal is suspected to have set up a network of companies in India to acquire numerous immovable assets. Furthermore, high-value properties in Mumbai were bought and subsequently sold under Goyal's name.
More Names in the Chargesheet: The chargesheet not only implicates Naresh Goyal but also mentions his wife, Anita, and four other companies. This entire case was built on the basis of an FIR filed by the CBI, which was triggered by a complaint from Canara Bank in 2022.
Massive Asset Attachment: The Enforcement Directorate has seized properties worth ₹538.05 crore linked to Jet Airways and the Goyal family, under PMLA. This includes 17 residential and commercial properties spread across London, Dubai, and various states in India.
Financial Malpractice: The ED's investigation accused Goyal of a vast financial fraud where funds from Jet Airways were systematically redirected. This was achieved through exaggerated General Sales Agent (GSA) commissions, unexplained payouts to various professionals, and questionable loan grants to JetLite Limited.
The shocking details emerging from this investigation remind us of the complex web of financial transactions and the potential misuse of power in the corporate world. As this story unfolds, it will be intriguing to see how it impacts the broader aviation and banking industries in India.
For more Aviation Updates connect with us on Telegram – AviationAdda