Noida – In a towering achievement, the Noida International Airport (NIA) – DXN – has just celebrated a significant construction milestone. The final slab of the airport's state-of-the-art Air Traffic Control (ATC) tower has been successfully put in place, marking a pivotal moment in the airport's ambitious journey from the ground up.
The skies are getting a new sentinel as the NIAirport's ATC Tower has ascended to its full height. This engineering marvel is not just a physical structure reaching into the heavens; it's a symbol of the burgeoning aviation sector's aspirations and commitment to safety, efficiency, and technological advancement.
The Architectural Marvel: The ATC Tower, now a prominent feature of the airport's skyline, is an architectural and engineering feat. Designed to be a nerve center for air traffic management, the tower boasts cutting-edge technology and an innovative design tailored to facilitate seamless airport operations.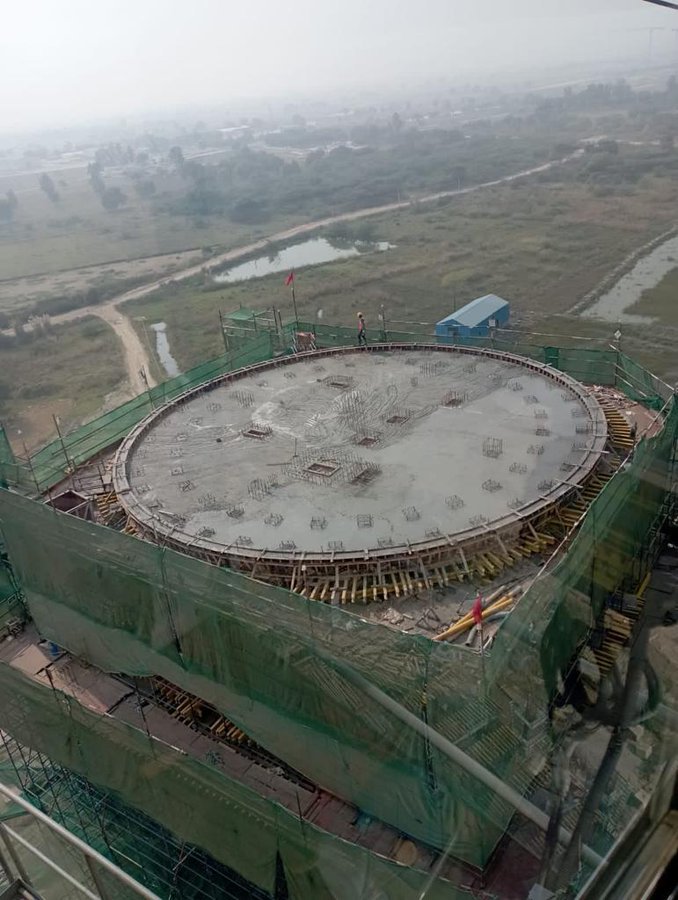 Construction Chronicles: The journey to this accomplishment was no mean feat. Months of meticulous planning, unwavering dedication, and precise execution went into constructing this crucial piece of aviation infrastructure. The tower's completion is a testament to the teamwork and expertise of the engineers, architects, and construction workers who braved various challenges to turn this dream into a reality.
A New Era of Aviation: With the ATC Tower's completion, #NIAirport is poised to enter a new era of aviation. The state-of-the-art facility is expected to enhance the airport's capacity to handle traffic, improve communication with aircraft, and ensure smoother operations, all of which translate to improved passenger experiences.
Conclusion: As we chart the course for the future, the final slab of the ATC Tower isn't just a capstone; it's a cornerstone for a new chapter in aviation history. With the scaffolding still whispering stories of progress amidst the winds, #NIAirport invites everyone to stay tuned for the journey ahead.
For more Aviation Updates connect with Us.