Hawaii, celebrated for its breathtaking scenic beauty, is among the world's longest island chains. Its stunning beaches, lush rainforests, and majestic volcanoes make it a major vacation spot. When tourists worldwide ask, "What airlines fly to Hawaii?", they're also intrigued by the rich culture, marine life, aloha spirit, and countless adventurous activities awaiting them.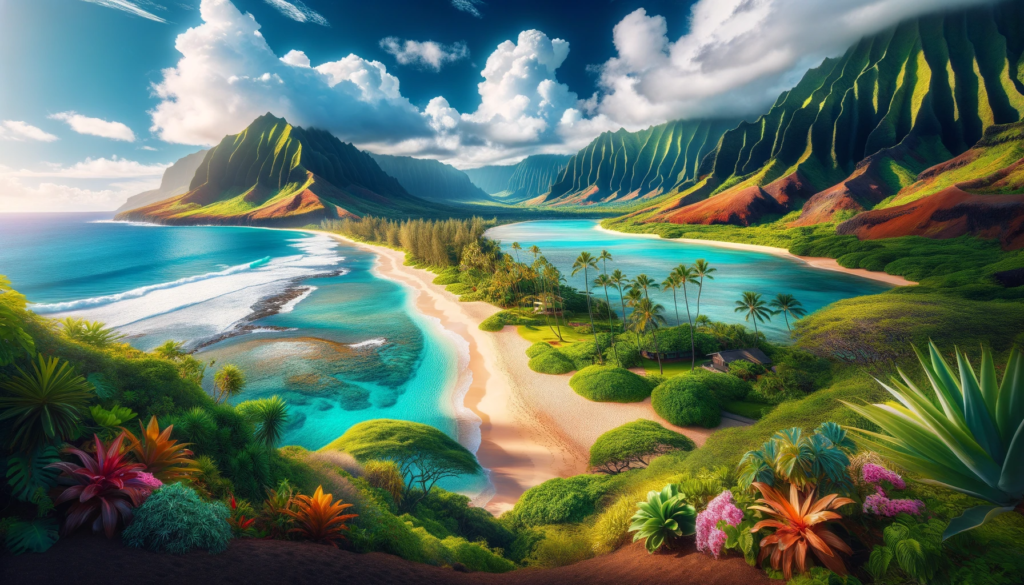 List of Super 10 Airlines That Fly to Hawaii:
Hawaiian Airlines: As the flagship carrier of Hawaii, it's no surprise this airline tops the list of "what airlines fly to Hawaii?". Bringing the spirit of Aloha right into the passenger seats, they offer complimentary treats with a tropical twist. Their website even lists the best activities, locations, and Hawaiian cuisines for tourists.
Alaska Airlines: Recent updates highlight Alaska Airlines' new non-stop services to Honolulu from Seattle in June 2023, with a subsequent reduction in its Maui schedule by November. They also played a commendable role in aiding the Maui wildfires.
Delta Airlines: Delta not only assists Hawaii in recovering from the Maui wildfires but also offers top-tier luxury experiences. They recently introduced a new service between Haneda and Honolulu, adding to their reputation for nonstop services to Hawaii.
WestJet: A favorite for travelers from Canada, WestJet offers affordable flights to Honolulu. Their reward system adds value, ensuring passengers enjoy their journey to Hawaii.
United Airlines: Answering the "what airlines fly to Hawaii?" query with flair, United Airlines provides flights from international locales like Tokyo and Guam. They also have the MileagePlus® Premier membership for an elevated travel experience.
American Airlines: American Airlines operates multiple routes to different Hawaiian Islands, making them a popular choice for many wondering about airlines that service Hawaii.
Southwest Airlines: As the world's largest low-cost carrier, Southwest recently reintroduced Hawaiian-themed flights and has plans to restore routes reduced during the pandemic.
Japan Airlines: JAL offers both one-way and round-trip flights to popular Hawaiian destinations, ensuring Asian tourists have a reliable option when exploring "what airlines fly to Hawaii?".
Air Canada: Being Canada's largest airline, they offer elite status membership with exclusive benefits, though they've made some operational changes due to the Maui wildfires.
Qantas Airways: An Australian gem, Qantas provides a premium flying experience with their Qantas Club Membership. They're also increasing their seat offerings to Honolulu.
In conclusion, Hawaii is serviced by an array of airlines, with the super 10 highlighted above. While Hawaii seldom disappoints its visitors, it's crucial to stay updated for a seamless travel experience. When planning your next trip and wondering "what airlines fly to Hawaii?", consider these top carriers for an unforgettable journey.
For more Aviation Updates connect with us on Telegram – AviationAdda