A perplexing aviation incident involving a Titan Airways Airbus A321neo has sent investigators into action, leaving the aviation world intrigued and in pursuit of answers. On October 4, 2023, the aircraft, registered as G-OATW and just 2.5 years old, embarked on a flight from London Stansted Airport to Orlando International Airport.
As the aircraft reached an altitude of approximately 10,000 feet, the flight crew encountered an abnormal and excessive level of noise within the cabin. The situation prompted an immediate turn back to London Stansted, leading to the discovery that three windows were mysteriously missing and dislodged, along with additional damage to the left-hand stabilizer. The United Kingdom's Air Accidents Investigation Branch (AAIB) and the French Bureau of Enquiry and Analysis for Civil Aviation Safety (BEA) both classified the incident as "serious."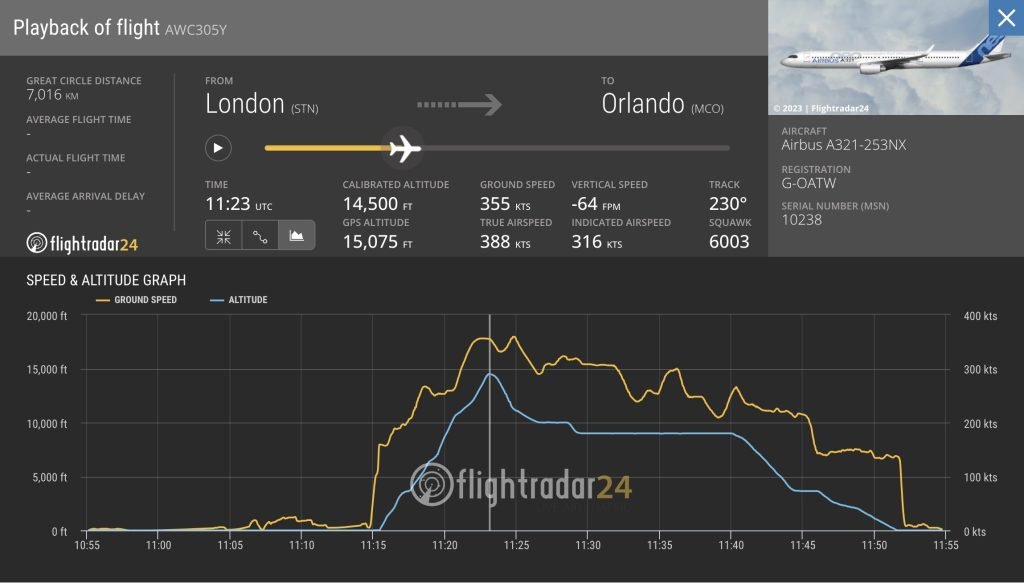 Source- https://www.flightradar24.com/blog/a321-flies-with-missing-windows/
On October 15, 2023, Titan Airways issued a statement regarding the event, clarifying that the crew noticed increased cabin noise and a window issue but did not declare an emergency. The pilot skillfully executed a safe landing, adhering to standard procedures, without activating emergency services. All 21 staff members on board, who were being repositioned for their next scheduled flight, remained unaffected and disembarked normally. Subsequent investigations have commenced to delve into the unusual incident.
This enigmatic situation, involving a relatively young aircraft that previously served as a VIP transport for the British Government, has spurred curiosity and called for a comprehensive exploration of the events leading to the missing windows and cabin noise. As investigations unfold, the aviation community eagerly anticipates the revelation of the full scope of this captivating aviation anomaly.