Rome – In an unexpected strategic shift, Aeroitalia has overhauled its service offerings at Ancona, halting all international flights shortly after their grand introduction. This dramatic change has come into effect from 29OCT23, a mere four weeks post-launch. For those tracking the ups and downs of airline services, here's the lowdown on what routes have been cut and what you can still catch from Ancona:
Recently Grounded International Flights
| Destination | Frequency | Last Flight Date |
| --- | --- | --- |
| Barcelona | Twice a week | 27OCT23 |
| Bucharest Baneasa | Three times/week | 28OCT23 |
| Vienna | Twice a week | 25OCT23 |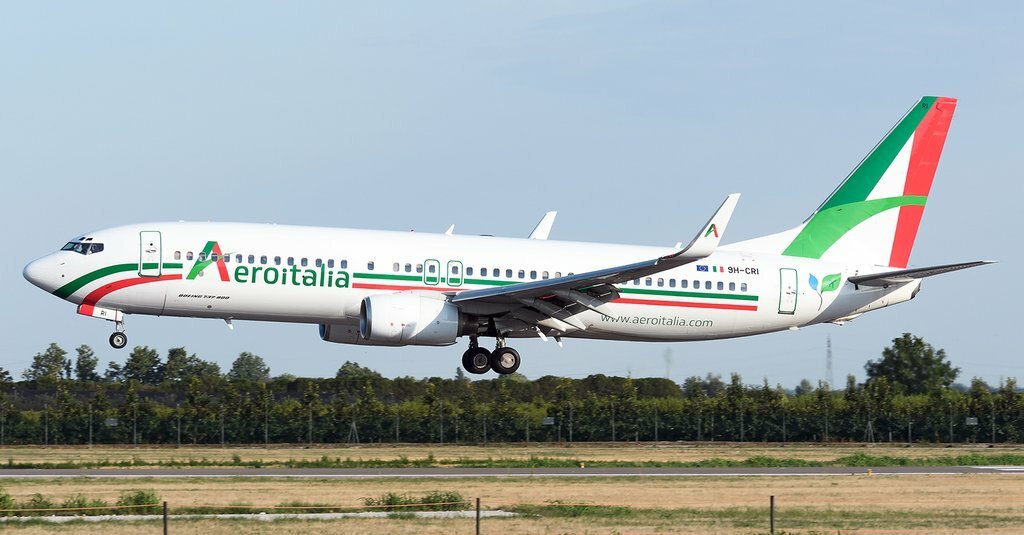 Still Soaring: Domestic Flights You Can Book
Despite the international retreat, Aeroitalia continues to champion domestic connectivity with several flights still taking to the skies:
| Destination | Frequency | Aircraft Type |
| --- | --- | --- |
| Milan Linate | Twice daily | ATR72 |
| Naples | Once daily | ATR72 |
| Rome Fiumicino | Twice daily | ATR72 |
Travelers can still rely on Aeroitalia for their domestic travels, now streamlined to focus on delivering quality journeys within Italy. With a revamped strategy, the airline leans on the dependable ATR72 aircraft, ensuring that your Italian adventure remains uninterrupted.
Plot Twist in the Skies: Aeroitalia's Strategy Turnaround
As the aviation industry continues to navigate turbulent times, Aeroitalia's swift strategy shift reminds us of the dynamic nature of air travel. Stay tuned as we bring you more updates from the sky!
For more Aviation Updates connect with Us.
---
FAQs for Aeroitalia's Network Changes at Ancona
Q: Why has Aeroitalia discontinued international flights from Ancona? A: Aeroitalia has adjusted its service for the Northern winter 2023/24 season, which included the discontinuation of all international flights from Ancona. The specific reasons for this change have not been disclosed but may involve strategic realignment or performance considerations.
Q: What will happen to passengers who have booked flights after the discontinuation date? A: Passengers affected by the service discontinuation are advised to contact Aeroitalia directly. The airline is likely to offer alternatives or refunds as per their policies.
Q: Will Aeroitalia continue any flights from Ancona? A: Yes, Aeroitalia will maintain domestic flights from Ancona to Milan Linate, Naples, and Rome Fiumicino with AirConnect's ATR72 aircraft.
Q: Are there any plans to resume international flights from Ancona in the future? A: There has been no announcement regarding the resumption of international flights from Ancona. Passengers are encouraged to check Aeroitalia's official announcements for any future changes.
Q: How can passengers keep updated on the latest network changes from Aeroitalia? A: Updates can be found on Aeroitalia's official website and social media channels, or by subscribing to their newsletter.
Q: What should passengers do if they need assistance with their current bookings? A: Passengers should reach out to Aeroitalia's customer service via their official contact channels for assistance with bookings.
Q: Has Aeroitalia provided any compensation or benefits to frequent flyers affected by these changes? A: The airline's policies on compensation or benefits for affected frequent flyers would be communicated directly to those impacted. It is advisable for frequent flyers to get in touch with Aeroitalia's loyalty program customer service.
Remember to direct specific questions to Aeroitalia's customer service for the most accurate and personalized information. Here is the Link to contact Customer Service of Aeroitalia : https://support.aeroitalia.com/hc/en-us