Exciting Expansion in Air Travel: Air Canada – Thai Air Codesharing
Air Canada, in a trailblazing move, has expanded its codeshare partnership with Thai Airways International, marking a significant leap in connecting North America with South Asia. This expansion, effective from November 10, 2023, heralds new travel opportunities for passengers, linking Bangkok to key cities in Bangladesh and Pakistan.
Unlocking New Destinations: The Codeshare Effect
The collaboration between these aviation giants opens up four new routes from Bangkok's Suvarnabhumi Airport to Dhaka, Islamabad, Karachi, and Lahore. This partnership is not just about adding destinations; it's about creating bridges across continents, offering passengers a seamless travel experience enriched with diverse cultures and landscapes.
| Air Canada Operated by Thai Airways 🛫 | From Bangkok Suvarnabhumi (BKK) 🌐 | To 🛬 |
| --- | --- | --- |
| ACxxxx (Flight Code) | BKK | Dhaka (DAC) |
| ACxxxx (Flight Code) | BKK | Islamabad (ISB) |
| ACxxxx (Flight Code) | BKK | Karachi (KHI) |
| ACxxxx (Flight Code) | BKK | Lahore (LHE) |
A Strategic Leap Forward
This codeshare agreement is a strategic step for both airlines. For Air Canada, it represents a foray into a rapidly growing market, tapping into the burgeoning travel demand in South Asia. For Thai Airways, this partnership extends its reach into North America, leveraging Air Canada's extensive network.
Implications for Global Connectivity
This expansion is more than just a business move; it's a nod to the increasing interconnectedness of the global community. The extended codeshare routes cater to the rising number of South Asian diaspora in North America and the growing interest of North Americans in exploring South Asia's rich cultural heritage and booming business opportunities.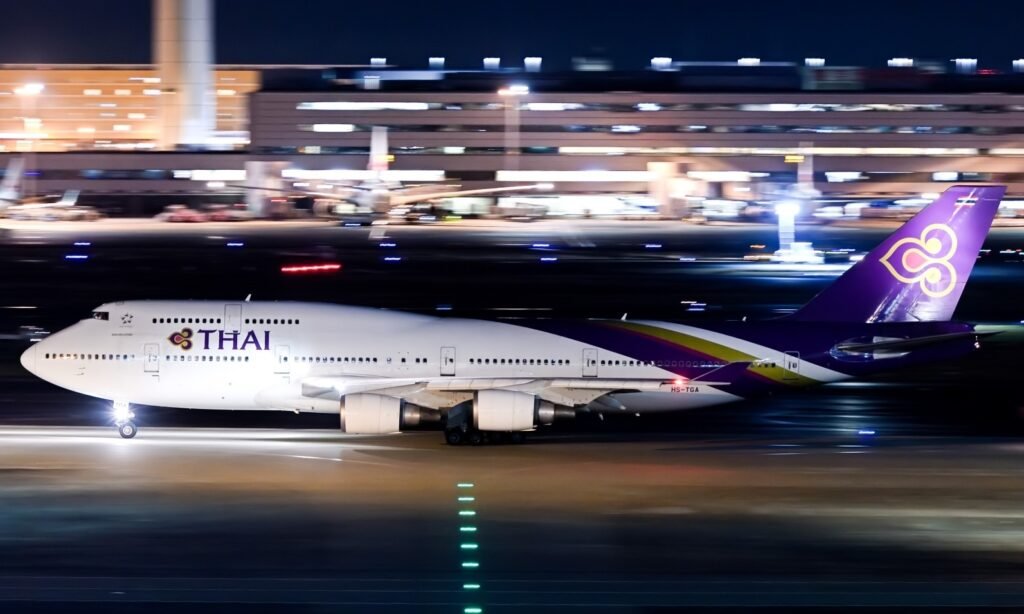 Enhancing Passenger Experience
The synergy between Air Canada and Thai Airways promises an enhanced travel experience. Passengers can now enjoy streamlined booking processes, coordinated flight schedules, and the comfort of traveling with world-class airlines renowned for their hospitality and service.
Economic and Cultural Bridges
The new routes are set to boost economic ties, facilitating easier travel for business and trade. They also open doors for cultural exchange, inviting travelers to explore the diverse landscapes, historical landmarks, and culinary delights of South Asia.
A Future of Boundless Possibilities
As the aviation industry rebounds from the challenges of the pandemic, partnerships like this symbolize the industry's resilience and commitment to growth. They reflect a future where air travel transcends physical distances, bringing people and cultures closer in an increasingly interconnected world.
Stay Informed with AviationAdda.Com
For more insights and the latest updates in the world of aviation, keep up with AviationAdda.Com. Join us in navigating the ever-evolving skies, where each partnership and expansion brings us closer to a future where every destination is just a flight away.
For more Aviation Updates connect with Us.