The skies over India are set to witness increased international air traffic this winter. The Directorate General of Civil Aviation (DGCA) has revealed that the 2023-24 winter schedule will see a surge in the number of foreign airlines operating in India, as well as an increase in weekly flights and seats.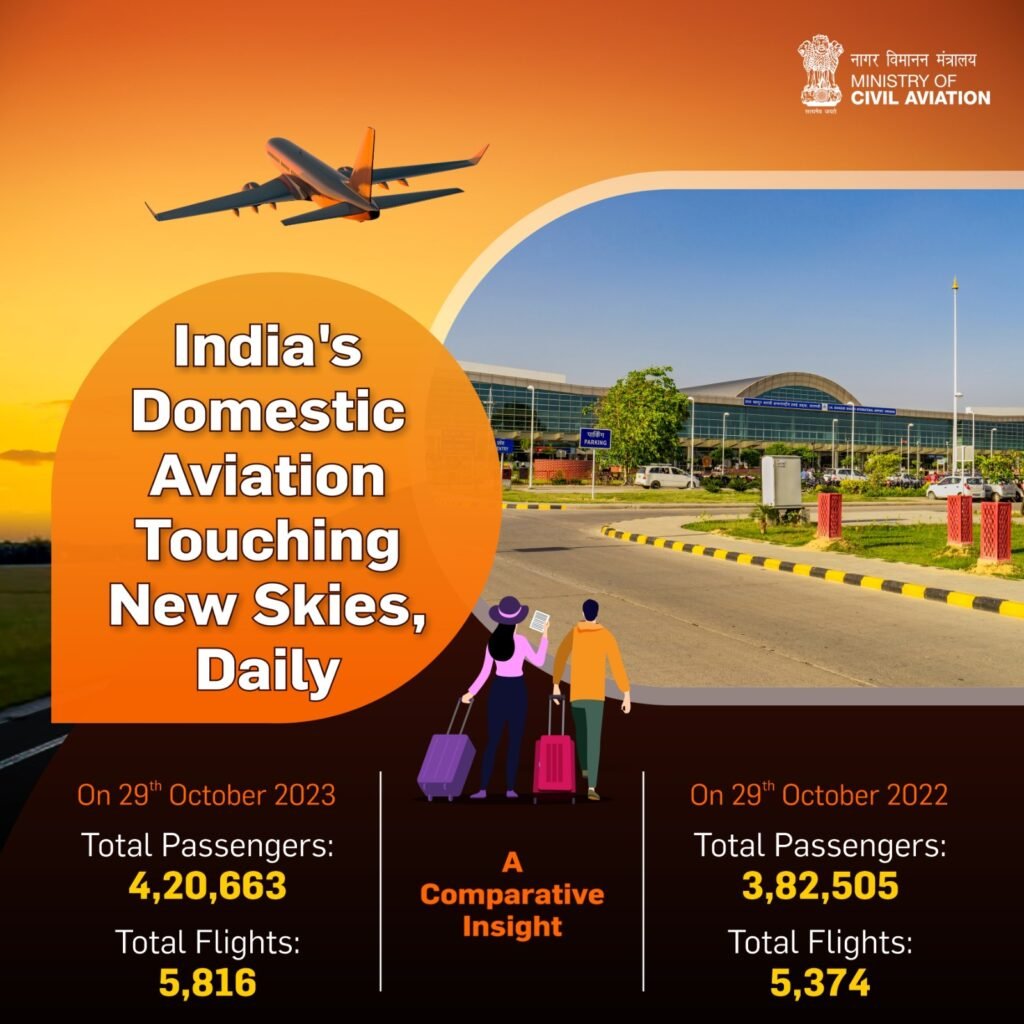 Key Highlights:
Growth in Foreign Carriers: A total of 80 scheduled foreign carriers will be flying to and from 23 Indian cities this winter. This is an increase from the 75 overseas airlines that operated during the 2022-23 winter schedule.
Increased Weekly Flights: There will be 2,336 weekly flights operated by foreign airlines, marking a 9.36% increase from the 2,136 flights during the previous year.
More Seats Available: The total number of seats on offer weekly has risen to 5,89,748 in the current schedule, up from 5,49,610 in the 2022-23 winter schedule.
Wide Coverage: These flights will connect 23 Indian cities, including major metros and regional hubs, to 50 countries worldwide.
New Airlines on the Block: Eight foreign airlines, namely Air Peace, Batik Air, Belavia, EL AL Israel, ITA Airways, NeosS.p.a, NOK AIR, and Uganda Airlines, which were absent from the previous winter schedule, will now be operating flights.
A Few Absentees: Three airlines, namely Air Austral, Salam Air, and Yemen Airway, which were present in the previous winter schedule, will not be operating this year.
This expansion in foreign airline operations signifies the growing demand for international travel to and from India. As global economies recover from the pandemic and travel restrictions ease, India continues to be an attractive destination and hub for international airlines.
For more Aviation Updates connect with us on Telegram – AviationAdda