Experience Enhanced Comfort as JAL Upgrades Aircraft for Winter 2023
Japan Airlines is ushering in the Northern winter season with a spectacular upgrade to its fleet, ensuring travelers to Southeast Asia revel in unmatched comfort and style. Get ready to fly high with JAL's Dreamliner experience!
Aircraft Upgrades on Key Routes
| Route | Date Range | Current Aircraft | New Aircraft |
| --- | --- | --- | --- |
| Tokyo Haneda – Singapore | 01 Jan – 31 Jan 2024 | 777-300ER | 787-9 |
| Tokyo Haneda – Singapore | From 01 Feb 2024 | 767-300ER | 787-8 |
| Tokyo Narita – Hanoi | 16 Jan – 31 Jan 2024 | 767-300ER | 787-8 |
| Tokyo Narita – Jakarta | From 02 Feb 2024 | 787-8 | 767-300ER |
| Tokyo Narita – Kuala Lumpur | 21 Nov 2023 – 15 Jan 2024 | 767-300ER | 787-8 |
| Tokyo Narita – Singapore | From 01 Feb 2024 | 767-300ER | 787-8 |
Sayonara 767s, Konnichiwa Dreamliners!
Dive into the details of Japan Airlines' strategic aircraft shifts, highlighting the transition from the reliable 767-300ER to the state-of-the-art Dreamliners. Emphasize the enhanced passenger experience, from advanced cabin pressure settings to larger windows and spacious interiors.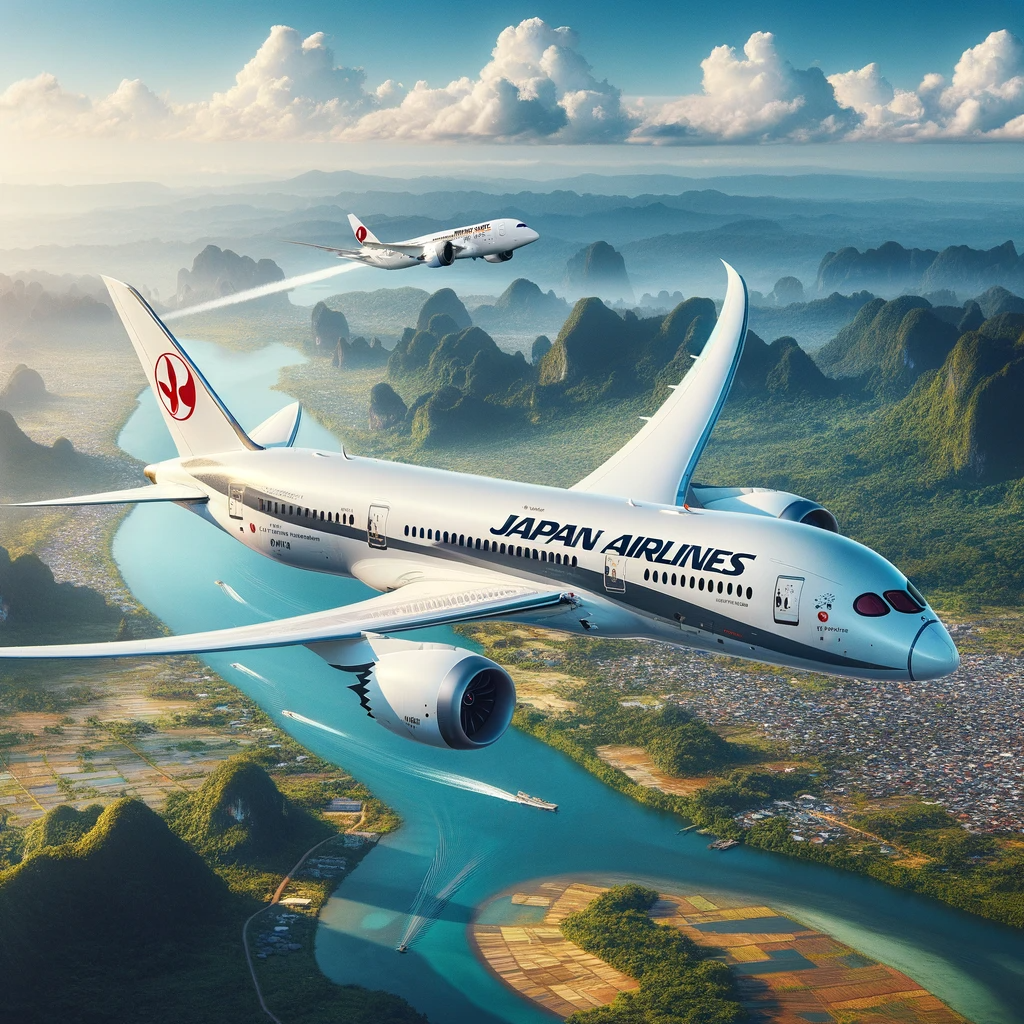 Elevate Your Travel with JAL's Dreamliner Debut to Singapore
Focus on the Tokyo Haneda – Singapore route, where travelers can now indulge in the innovative features of the 787-9 starting January 2024, followed by the debut of the 787-8 from February onwards.
Seamless Skies: JAL's Fleet Transformation
Discuss JAL's comprehensive aircraft overhaul across multiple Southeast Asian destinations, providing a seamless and more environmentally friendly travel experience.
Japan Airlines continues to redefine air travel with their fleet enhancement strategy. As the winter season approaches, JAL invites you to soar through the skies in unparalleled comfort aboard their modern Dreamliners.
Book your dream flight with Japan Airlines today and elevate your journey to Southeast Asia like never before!
*Note: All information is accurate as of November 9, 2023. For the latest updates on JAL's flight services and aircraft, please visit their official website or contact customer service.
For more Aviation Updates connect with Us.
---
FAQs about Japan Airlines' Winter 2023/24 Southeast Asia Aircraft Changes
Q: What changes has Japan Airlines made to its Southeast Asia flights for the Northern winter 2023/24 season? A: Japan Airlines has adjusted operational aircraft for selected services to Southeast Asia, including aircraft swaps between the Boeing 787-9, 787-8, and 767-300ER on routes to Singapore, Hanoi, Jakarta, and Kuala Lumpur.
Q: When will the new aircraft changes come into effect? A: Changes are scheduled to occur on various dates, starting from November 21, 2023, through February 2024.
Q: Will there be any upgrades in the onboard experience due to the aircraft changes? A: While specific details may vary by route and aircraft, passengers can generally expect enhancements consistent with the features and amenities of the newer Dreamliner models, such as improved cabin comfort and possibly better environmental performance.
Q: Are there any changes in the frequency of flights to these destinations? A: The announcement pertains to aircraft changes rather than flight frequency adjustments. All changes are within the current flight schedules.
Q: How can passengers find out if their flight is affected by the aircraft change? A: Passengers are advised to check their flight details on the Japan Airlines website or contact the airline's customer service. It's also recommended to keep an eye on flight updates as the travel dates approach.
Q: Will Japan Airlines offer any special services to accommodate passengers affected by these changes? A: Japan Airlines strives to ensure a seamless travel experience. Passengers affected by any operational changes will be notified and accommodated according to the airline's policies.
Q: What if a passenger specifically wishes to travel on a Dreamliner; can they change their booking? A: Passengers with preferences for a particular aircraft type should reach out to Japan Airlines to discuss rebooking options, subject to availability and fare rules.