In the midst of a rapidly evolving crisis in Israel, major US airlines find themselves in the unenviable position of balancing the imperatives of passenger safety and the practicalities of running an airline.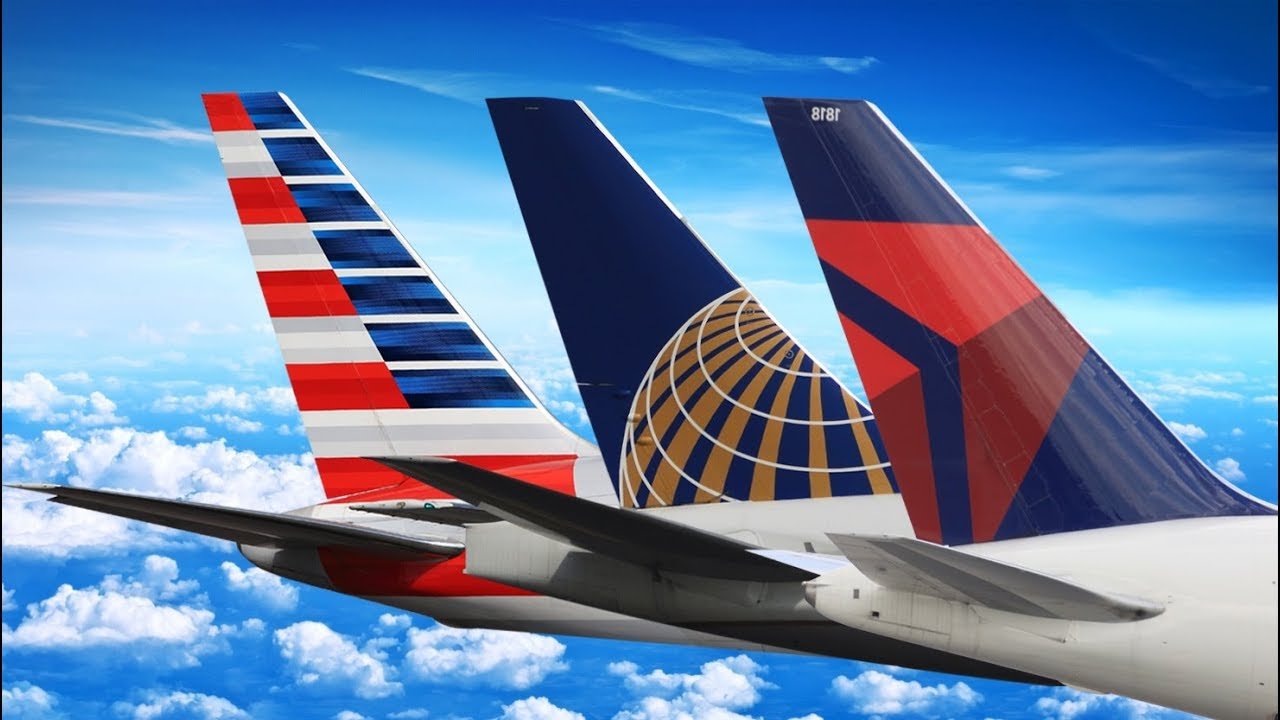 Flight Suspensions: A Prudent Move
Delta Air Lines, United Airlines, and American Airlines have made the prudent decision to cancel services to Tel Aviv, a city embroiled in turmoil.
These US airlines are joined by their European counterparts, including Deutsche Lufthansa AG, Air France-KLM, and budget specialist Wizz Air Holdings Plc, all emphasizing caution and safety.
FAA's Safety Advisory: A Sober Reminder
The Federal Aviation Administration (FAA) has issued a sobering notice, urging US airlines to conduct meticulous security reviews before even considering resuming operations.
This advisory extends to predicting potential delays and meticulously calculating fuel requirements—a testament to the gravity of the situation.
Partial Flight Suspensions: A Complex Scenario
Interestingly, US airlines have suspended fewer than half of their flights to Tel Aviv, according to data from Flightradar24.com.
El Al Israel Airlines, the nation's flag carrier, has exhibited its commitment by expanding its schedule to facilitate the repatriation of citizens during these tumultuous times.
Meanwhile, Turkish Airlines and local rival Pegasus have continued to provide flights, giving people an option to leave the crisis behind.
Airlines in Operation: Navigating Challenges
In a show of resilience, British Airways, Dubai's Emirates, and FlyDubai have chosen to continue their flights to Tel Aviv, knowing the complexity of the situation.
British Airways is proactively modifying its flight schedules, opting for morning departures from London Heathrow to facilitate crew rotations without the need for stopovers.
Impacts and Stock Declines: Economic Ripples
The ongoing conflict has reverberated into the world of finance, with airline shares taking a hit, notably affecting the Bloomberg World Airlines Index.
Escalating oil prices, driven by the conflict, have intensified the pressure on aviation fuel costs, a pivotal expense for airlines.
It's noteworthy that Wizz Air, with its high exposure to Israel, bore the brunt of a substantial stock decline, a scenario anticipated by analysts.
Concerns and Proactive Measures: Navigating Uncharted Skies
Avoiding Israeli airspace, while necessary, introduces complications for US airlines, especially when it comes to reaching major Persian Gulf hubs.
Syrian airspace, long off-limits due to the ongoing civil war, presents its own set of challenges.
In response to these concerns, the European Union Aviation Safety Agency has issued a Conflict Zone Information Bulletin, guiding US airlines on the situation in Israeli airspace.
Asian Carrier Responses: Echoes of Concern
Several Asian carriers, including Air India and Cathay Pacific, have suspended services to Israel as the conflict around the Gaza Strip intensifies.
Israeli forces have conducted an extensive campaign in Gaza, leading to the mobilization of combat divisions—a situation that US airlines must grapple with.
Iberia Express Adapts: Flexibility Amid Uncertainty
Iberia Express, a Spanish airline under the IAG umbrella, is showcasing adaptability. After a series of cancellations, it continues to operate return flights to Tel Aviv, with plans to adjust its schedule to align with the evolving situation.
Safety Precautions and a Travel Advisory: Prioritizing Well-Being
Above all, safety remains paramount. The head of the Allied Pilots Association, representing American Airline's pilots, has issued an unequivocal directive against flying to Israel until safety can be reasonably assured.
A travel advisory from the US State Department reinforces the dynamic and unpredictable nature of the situation, citing the possibility of mortar and rocket fire without warning.
As US airlines grapple with the multifaceted challenges posed by the Israel conflict, they find themselves at the crossroads of a profound balancing act, where passenger safety and the operational integrity of a US airline converge in a high-stakes scenario.
https://www.aa.com/i18n/travel-info/travel-alerts.jsp
https://www.united.com/en/us/fly/travel/trip-planning/travel-alerts.html
https://www.delta.com/us/en/advisories/current-advisories
The provided link leads to American Airlines, United Airlines & Delta Airlines Travel Alerts webpages. This page offers real-time information on travel advisories, disruptions, and updates relevant to US Airlines flights. It serves as a valuable resource for passengers, helping them stay informed about potential travel disruptions and changes in flight schedules. The page reflects the airline's commitment to passenger safety and transparent communication.