The airline's MD outlines plans for consolidation and targeting price-sensitive travelers
Air India Express, a subsidiary of the Air India Group, is planning to focus on low-cost routes and leisure travelers as part of its strategy for the future. Managing Director Alok Singh emphasized the importance of consolidating its presence on existing routes and achieving meaningful scale in the industry. The airline aims to reach destinations where Air India does not fly and cater to a higher component of price-sensitive customers and leisure travelers.
As part of the Air India Group's consolidation efforts, Air India Express will not operate on high-yield routes like Delhi-Mumbai, allowing Air India to serve those segments. Both airlines will collaborate and share resources to cater to the needs of international travelers, especially in tier-2 and tier-3 cities.
Alok Singh mentioned that the integration of back-end platforms, processes, and manuals between Air India Express and AIX Connect (formerly Air Asia India) has been completed. The legal process for the consolidation is expected to conclude by the end of March next year.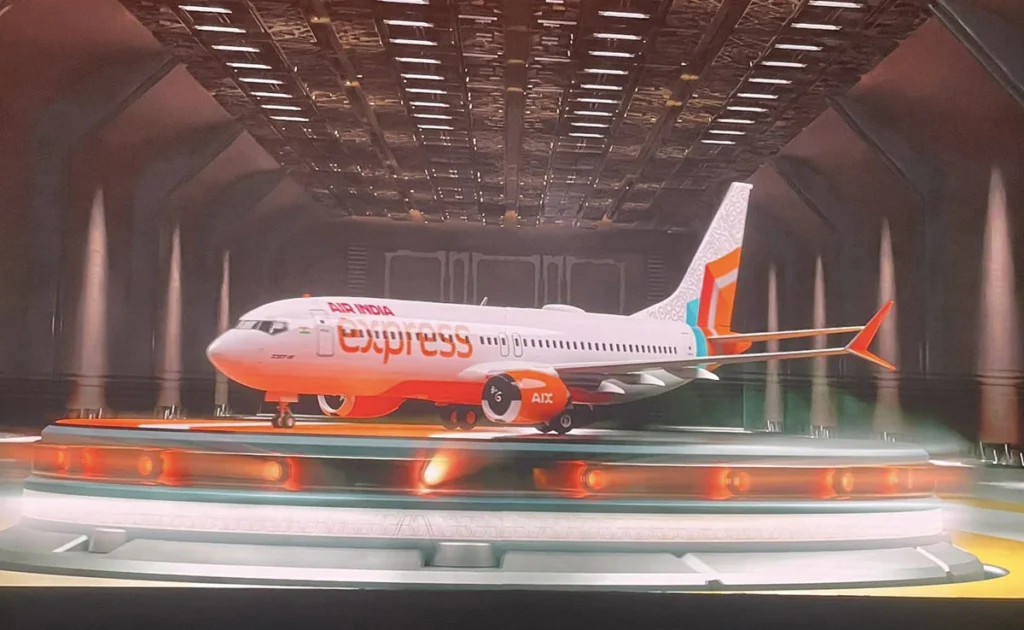 While competing with market leader IndiGo, Air India Express will leverage its strengths and network connectivity. The airline aims to achieve a market share of around 20% on short-haul international routes and 15% on domestic routes.
Consolidation, profitability, and catering to price-sensitive travelers are at the core of Air India Express's future plans, as the airline navigates the competitive aviation market in India.
Routes of Air India Express
Here is the list of destinations served by Air India Express:
| Country (State) | City | Airport | Status |
| --- | --- | --- | --- |
| Bahrain | Manama | Bahrain International Airport | |
| Bangladesh | Dhaka | Shahjalal International Airport | Terminated |
| India (Andhra Pradesh) | Vijayawada | Vijayawada International Airport | |
| India (Chandigarh) | Chandigarh | Chandigarh Airport | Terminated |
| India (Delhi) | Delhi | Indira Gandhi International Airport | |
| India (Goa) | Dabolim | Dabolim Airport | |
| India (Gujarat) | Surat | Surat Airport | |
| India (Jammu and Kashmir) | Srinagar | Sheikh ul-Alam International Airport | Terminated |
| India (Karnataka) | Bangalore | Kempegowda International Airport | |
| India (Karnataka) | Mangalore | Mangalore International Airport | Secondary hub |
| India (Karnataka) | Kannur | Kannur International Airport | Secondary hub |
| India (Karnataka) | Kochi | Cochin International Airport | Hub |
| India (Karnataka) | Kozhikode | Calicut International Airport | Secondary Hub |
| India (Karnataka) | Thiruvananthapuram | Trivandrum International Airport | Secondary hub |
| India (Madhya Pradesh) | Indore | Devi Ahilya Bai Holkar Airport | |
| India (Maharashtra) | Mumbai | Chhatrapati Shivaji Maharaj International Airport | |
| India (Maharashtra) | Nagpur | Dr. Babasaheb Ambedkar International Airport | Terminated |
| India (Maharashtra) | Pune | Pune Airport | Terminated |
| India India (Punjab) | Amritsar | Sri Guru Ram Dass Jee International Airport | |
| India India (Rajasthan) | Jaipur | Jaipur International Airport | |
| India (Tamil Nadu) | Chennai | Chennai International Airport | |
| India (Tamil Nadu) | Coimbatore | Coimbatore International Airport | |
| India (Tamil Nadu) | Madurai | Madurai Airport | Terminated |
| India (Tamil Nadu) | Tiruchirappalli | Tiruchirappalli International Airport | Secondary hub |
| India India (Telangana) | Hyderabad | Rajiv Gandhi International Airport | |
| India(Uttar Pradesh) | Lucknow | Chaudhary Charan Singh Airport | |
| India (Uttar Pradesh) | Varanasi | Lal Bahadur Shastri Airport | |
| India (West Bengal) | Kolkata | Netaji Subhas Chandra Bose International Airport | |
| Malaysia | Kuala Lumpur | Kuala Lumpur International Airport | Terminated |
| Oman | Muscat | Muscat International Airport | |
| | Salalah | Salalah Airport | |
| Qatar | Doha | Hamad International Airport | |
| Saudi Arabia | Dammam | King Fahd International Airport | |
| | Riyadh | King Khalid International Airport | |
| Singapore | Singapore | Changi Airport | |
| Sri Lanka | Colombo | Bandaranaike International Airport | Terminated |
| Thailand | Bangkok | Suvarnabhumi Airport | Terminated |
| United Arab Emirates | Abu Dhabi | Abu Dhabi International Airport | |
| | Al Ain | Al Ain International Airport | |
| | Dubai | Dubai International Airport | Secondary hub |
| | Ras Al Khaimah | Ras Al Khaimah International Airport | |
| | Sharjah | Sharjah International Airport | |
list of destinations served by Air India Express
For more Aviation Updates connect with us on Telegram – AviationAdda
May also read :