Air India Express has introduced a new livery as part of its comprehensive rebranding campaign. The airline aims to offer "an innovative blend of innovation and unique warmth" to bring their customers "New India's smart connector."
The newly unveiled rebrand was featured on the airline's recently acquired Boeing 737 MAX aircraft. According to Air India's CEO, Campbell Wilson, they plan to receive 50 units of this aircraft type over a 15-month period, indicating substantial growth plans for the airline's low-cost segment.
For the entire Air India Group, it was stated that they would acquire a new jet every six days until the end of 2024. This is one of the greatest growth in Global Aviation.
Let's look at the new Livery which was shared on the official Twitter handle of the page.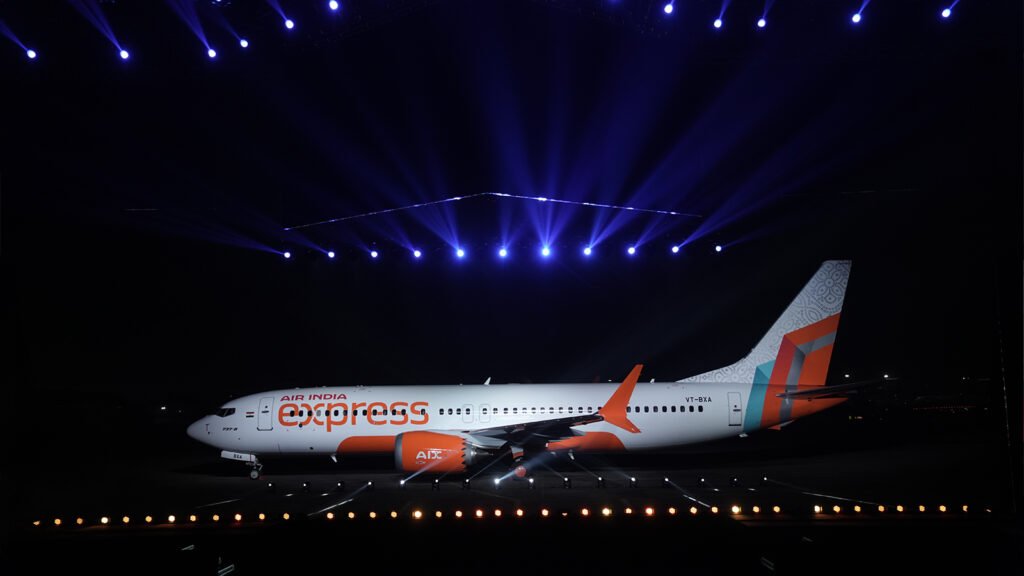 This rebranding initiative represents the completion of the campaign, with the next step being to receive new aircraft and repaint the older jets that still carry the old Maharaja theme. The rebranding is expected to bring a new service structure and competitive edge for Air India in the coming years.
There are some versions shared by the users on the X platform in which we will be seeing the new livery of Air India Express in the Sky.