Stratospheric Growth in Financial Figures
Qatar Airways Group is on a financial high, reporting a mammoth net profit of QAR 3.736 billion (US$ 1.026 billion) for the first half of fiscal year 2023/2024. This staggering figure marks a whopping 113.8% jump from 2022/2023. Meanwhile, the total revenue climbed to QAR 40.126 billion (US$ 11.019 billion), marking a 7.4% rise year on year.
Passenger Revenues and Load Factors Skyrocket
It's raining numbers for the airline! Passenger revenues witnessed a meteoric rise by 28.5% compared to last year, propelled by increased load factors that now stand at an impressive 83.3%.
Bumper Passenger Count and Innovations Drive Success
With 19.078 million passengers in its fold during the first six months ending September 2023, the airline experienced a surge of 22.5% from the prior year. Thanks to innovative oneworld partnerships and strategic alliances, the airline continues its upward trajectory. Fleet expansions, state-of-the-art loyalty programmes, and a pending order of 150 aircraft solidify its future growth prospects.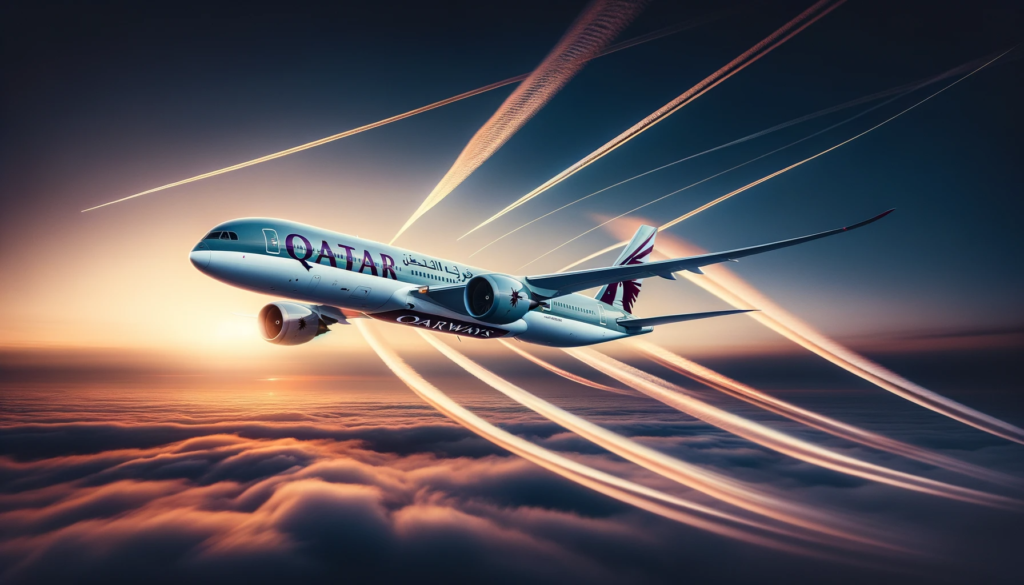 Navigating Global Headwinds with an Expert Hand
The airline acknowledges several global challenges, from geopolitical tensions to the fluctuating cost of fuel. Yet, despite these headwinds and a strengthening US Dollar, the airline's on-time performance is at an all-time high. The leadership team's dedication ensures the continuation of its impressive performance throughout the latter half of 2023-2024.
A Word from the Top Brass
His Excellency Mr. Akbar Al Baker, the Group Chief Executive, lauds Qatar Airways Group's unparalleled performance in the aviation domain. The foundation laid by the FIFA World Cup Qatar 2022™ has set the stage for Qatar's growth as a prime Middle Eastern tourism hotspot.
EBITDA Margins and Upcoming Route Expansions
The Group's EBITDA margin stands at a robust 26.9% for the first six months, with an improvement of 4.9 percentage points. Early March also witnessed the announcement of new routes, adding more feathers to Qatar Airways' expanding cap.
Qatar Airways: A Beacon of Excellence
The airline's reputation as an award magnet remains unshaken. From clinching the 'World's Best Business Class' title for the tenth time to being named the 'World's Best Airline' seven times by Skytrax, Qatar Airways continues to redefine excellence in the skies.
May also read:
For more Aviation Updates connect with us on Telegram – AviationAdda