---
A New Dawn for Air India
Air India, under the Tata Group's ownership, heralds a new chapter with its first A350-900 aircraft.
The airline's transformative journey is marked by the addition of this modern and sophisticated aircraft.
Air India's A350-900 at a Glance
| Feature | Detail |
| --- | --- |
| Model | Airbus A350-900 |
| Ordered Quantity | 6 Aircraft |
| Delivery Schedule | Through March 2024 |
| First Ferry Flight | Singapore to Toulouse |
| Livery Significance | Embodiment of Modernity and Appeal |
The A350's Majestic Journey
Discover the path of Air India's A350-900 from its painting in Singapore to its final modifications in Toulouse.
The aircraft's exquisite new livery symbolizes Air India's commitment to revitalization and enhanced passenger experience.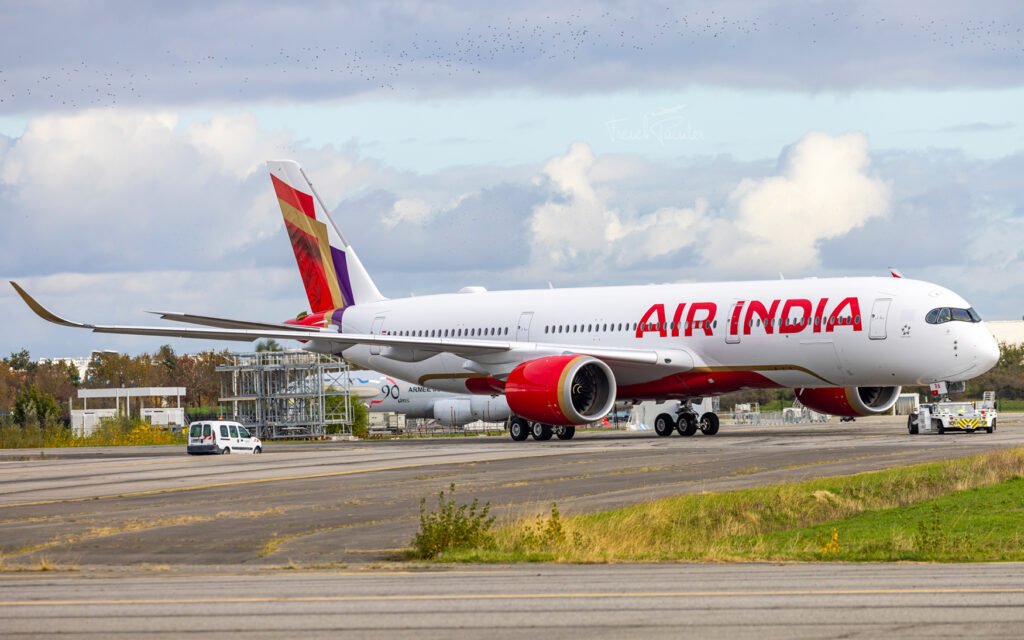 The A350's Journey Timeline
| Milestone | Date |
| --- | --- |
| Livery Completion | Singapore, Current Date |
| Interior and Equipment Modification | Toulouse, Upcoming |
| Expected Delivery | December 2023 |
Air India's Fleet Expansion and Route Plans
Uncover the ambitious expansion plans of Air India with an order of 40 Airbus A350s.
Initial deployment of the A350 to domestic routes for crew familiarization, with international routes under consideration.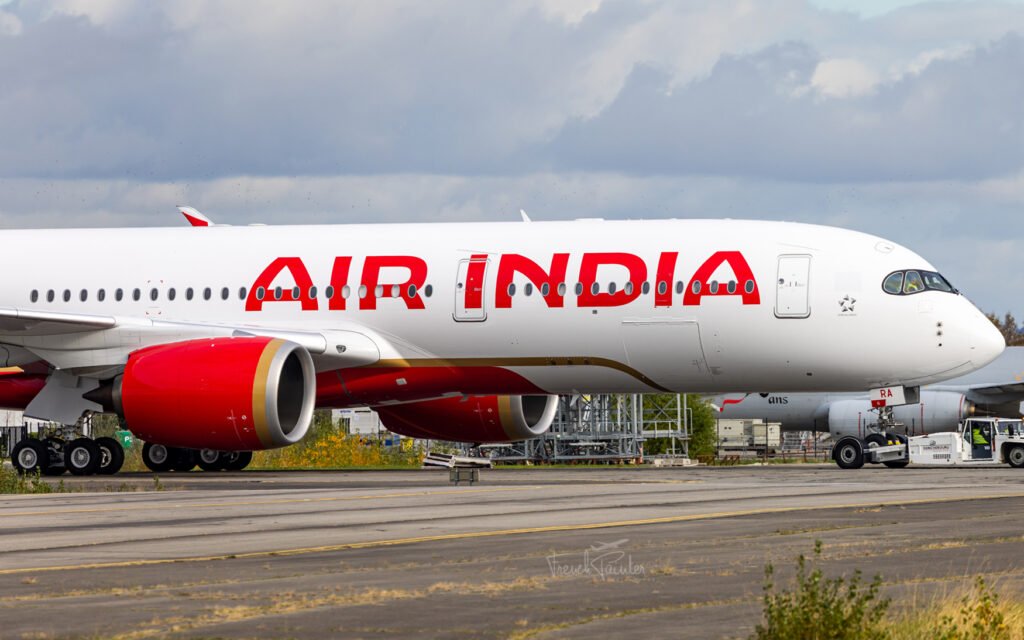 Air India's Airbus A350 Fleet Expansion
| Aircraft Type | Number Ordered |
| --- | --- |
| A350-900 | 6 |
| A350-1000 | 34 |
| Total A350 Aircraft | 40 |
Air India's Soaring Ambitions
Air India's massive order of 250 Airbus and 220 Boeing aircraft is a testament to its visionary growth strategy.
With a combined value of USD 70 billion, these acquisitions symbolize a new era of prosperity and global connectivity for the airline.
Air India's Sky-High Aspirations
Air India, rejuvenated by Tata's leadership, is set to redefine the skies with its impressive fleet and service enhancements.
The A350-900's integration signifies the airline's relentless pursuit of excellence and customer satisfaction.
---
Stay Updated
For the latest developments and updates on Air India's evolving journey, keep visiting our page.
For more Aviation Updates connect with Us.