The Dawn of a New Era in Indian Skies
Toulouse – There's a dazzling spectacle catching the eyes of AvGeeks and travelers alike — Air India's Airbus A350-900 has rolled out a new livery that's nothing short of a masterpiece. With snapshots captured by @Frenchpainter gracing social media, this design is not just an update — it's a bold statement.
Gold-Trimmed Wings of Progress
Air India has not just changed its colors; it has woven a narrative. The gold-touched wingtips are not merely a design element; they're a nod to the airline's storied past and a beacon of its future. The gold frames add a premium feel that's visible whether the plane is slicing through clouds or taxiing on the tarmac.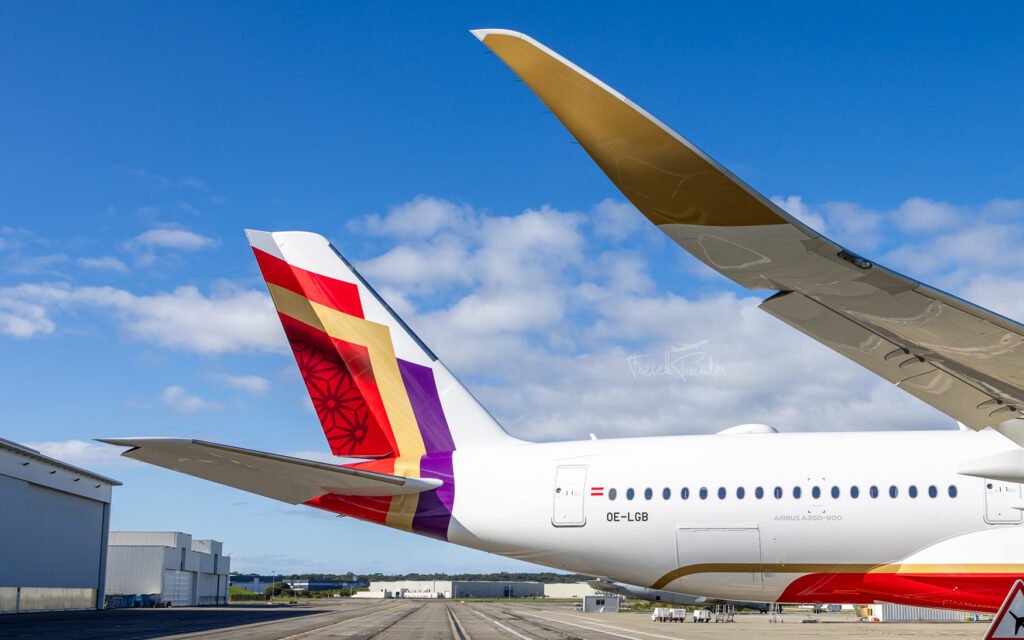 The Majestic Tailfin: A Cultural Canvas
Turning to the tailfin, the hero window frame tip is a testament to innovation, embracing a forward-looking stance in aviation design. The Jaali pattern, inspired by the chakra from the original logo, is a cultural homage that soars high with every flight.
Underbelly Storytelling: Crafted for the Clouds
As the A350-900 ascends, the "hero gold frame" underbelly is a spectacle from below. Air India's wordmark is emblazoned across it, sitting proudly within a red frame — a detail specifically designed to be recognized from the ground.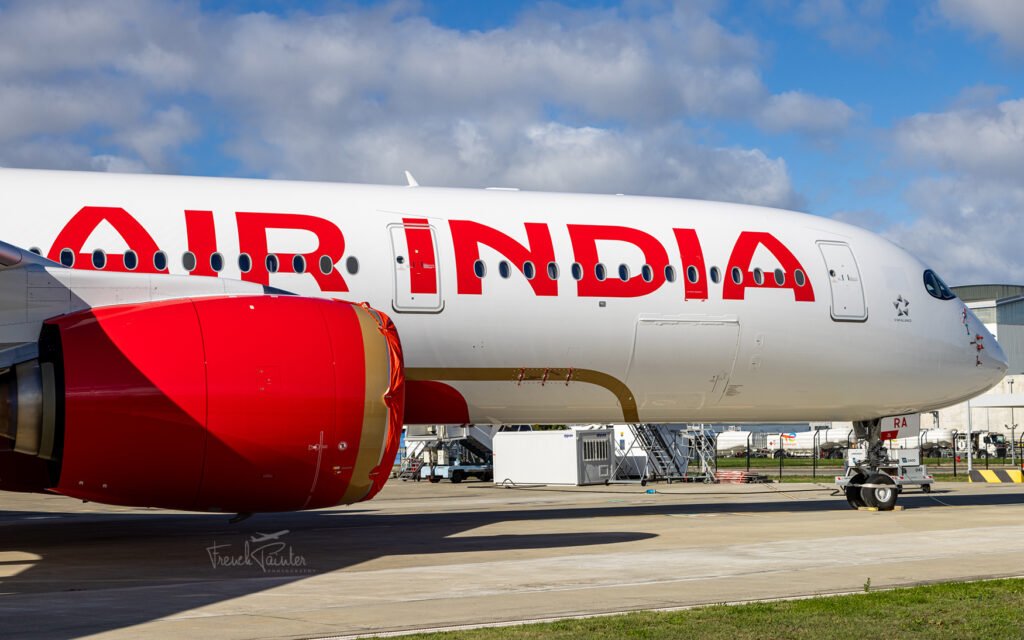 Red Engines with a Golden Edge
The engines showcase a robust Air India red, bordered by the storytelling gold band, harmoniously tying the underbelly and wingtip designs together. It's a visual symphony that speaks of power and grace.
The Final Touch: Humor Meets High Tech
And for a touch of levity, the red engine cover marked "THIS SIDE UP" reminds us that Air India approaches its craft with a blend of high technology and a light heart.
In conclusion, Air India's A350-900 isn't just an aircraft; it's a statement. It's an invitation to look upwards and behold a story of India's rich heritage cutting across the skies. This new livery isn't just for the AvGeeks; it's a global call to witness the elegance of flight, reimagined. Watch out for this airborne marvel — it's a golden fantasy turned reality!
Read more about Air India here:
For more Aviation Updates connect with Us.