IndiGo's Historic Leap in Indian Aviation
Gurugram – IndiGo has soared into the annals of Indian aviation history by exceeding a staggering 2000 scheduled flights daily. This milestone propels IndiGo into an elite league, setting it apart as the first Indian airline to achieve such a feat. This landmark is not just a number; it symbolizes IndiGo's unwavering commitment to connect the vast expanse of India with the world.
A Global Contender: IndiGo Among Top 10
According to October 2023's OAG data, IndiGo is not just a domestic titan but a global powerhouse, ranking among the top 10 airlines worldwide in terms of frequency and seat capacity. This accolade underscores IndiGo's robust growth trajectory, making it a formidable player on both domestic and international stages.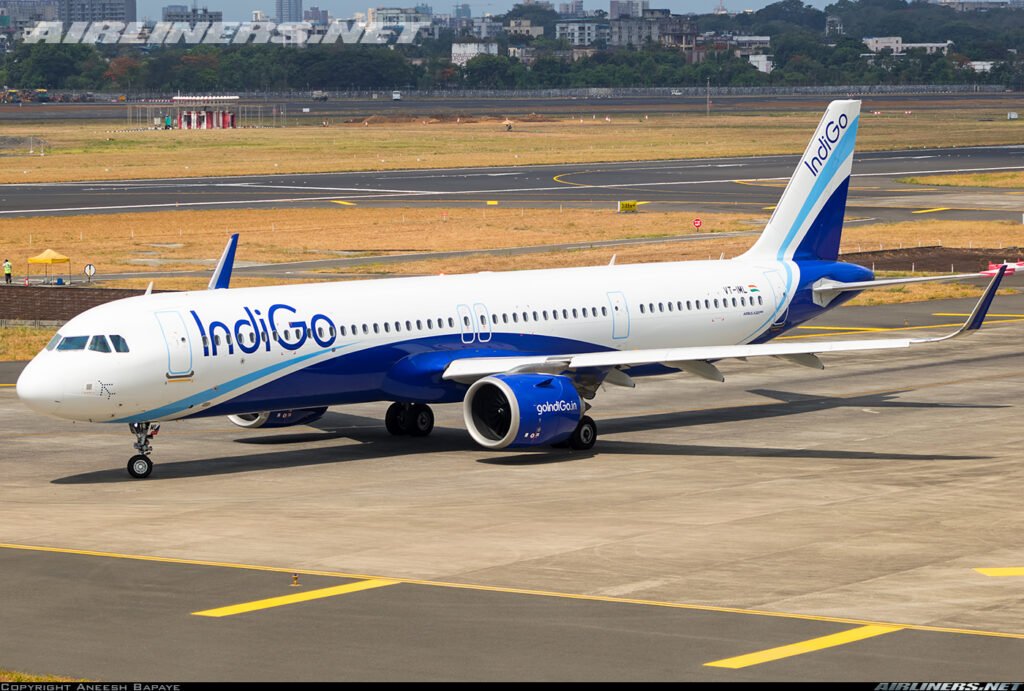 Diverse Operations: Beyond Passenger Flights
IndiGo's operations extend beyond passenger conveyance. The airline's daily schedule encapsulates a wide spectrum of services, including cargo operations and charters for CAPF & Army. This diversification underlines IndiGo's adaptability and resilience in the dynamic aviation sector.
Rapid Growth: From 2006 to Now
Since its inception in 2006, IndiGo has been on an upward trajectory, setting benchmarks in operational efficiency and customer service. In just 17 years, IndiGo has redefined the skies, earning the trust and preference of countless travelers.
CEO's Vision: Connecting People and Aspirations
Pieter Elbers, CEO of IndiGo, reflects on this achievement as a testament to IndiGo's vision. He underscores the airline's role in knitting the nation closer and transforming the passenger experience. This milestone, as Elbers puts it, is a stepping stone towards a future of seamless connectivity and unparalleled service.
Expanding Horizons: New International Routes
In the past six months, IndiGo has aggressively expanded its wings internationally, inaugurating over 20 new routes. This expansion is a clear indicator of IndiGo's ambition to not just dominate the Indian skies but also to carve a niche in the global aviation market.
A Network of Opportunities: Domestic and International Reach
IndiGo's network is an intricate web of connectivity, spanning 85 domestic and 32 international destinations. This extensive reach is a testament to IndiGo's commitment to bridging distances and bringing the world closer.
Future Forward: IndiGo's Ambitious Growth Strategy
Under the 'Reassure, Develop and Create' strategy, IndiGo is poised for exponential growth. With plans to double its fleet size by the decade's end, IndiGo is gearing up to revolutionize the aviation landscape, both in India and beyond.
About IndiGo: A Trailblazer in Low-Cost Travel
IndiGo's journey is a narrative of innovation, quality, and customer-centricity. With a fleet of over 330 aircraft, the airline is a frontrunner in offering affordable, reliable, and enjoyable travel experiences. IndiGo's network is a tapestry of over 80 domestic and 30 international destinations, all woven together with the ethos of exceptional service.
IndiGo's Operational Milestones:
2006: Launch of IndiGo Operations.
2023: Exceeded 2000 daily flights, entering the top 10 global airlines in terms of frequency and seat capacity.
IndiGo's Expanding Network:
Domestic Destinations: IndiGo now connects to 85 domestic locations across India.
International Destinations: The airline has extended its reach to 32 international destinations, enhancing global connectivity.
IndiGo's Fleet and Future Plans:
Current Fleet Size: IndiGo operates with a fleet of over 330 aircraft.
Planned Aircraft Orders: The airline has an ambitious plan with nearly 1000 aircraft on order.
Target Year for Doubling Size: IndiGo aims to double its operational size by 2030, marking a significant expansion in the next few years.
For more Aviation Updates connect with Us.