Disrupted Acquisition Plans
An unforeseen interruption during Asiana Airlines' latest board meeting has thrown a spanner in the works of its impending acquisition by Korean Air. The financial turmoil intensifying within Asiana Airlines raises concerns and stirs debates among experts.
Disturbing Debt Statistics
A concerning statistic from the Financial Supervisory Service (FSS) indicates Asiana's debt ratio, which stood at 1,386.7% in 2019, shockingly shot up to 2,097.5% by June this year. This is a measurement of debt against the company's entire assets. The first six months of this year witnessed the airline report a staggering net loss of 60 billion won ($44.19 million), primarily pinned to a rising interest load from its 12 trillion won debt. Consequently, industry insiders are pressuring for an accelerated merger with Korean Air to curb the mounting interest expenses.
Korean Air's Strategic Maneuvers
On the other hand, in a strategy to placate global authorities worried about monopoly issues post-acquisition, Korean Air appears willing to forsake profitable opportunities arising from Asiana's takeover. A recent disclosure from Korean Air elucidates plans to divest from Asiana's cargo domain and potentially address four air routes from Korea to Europe.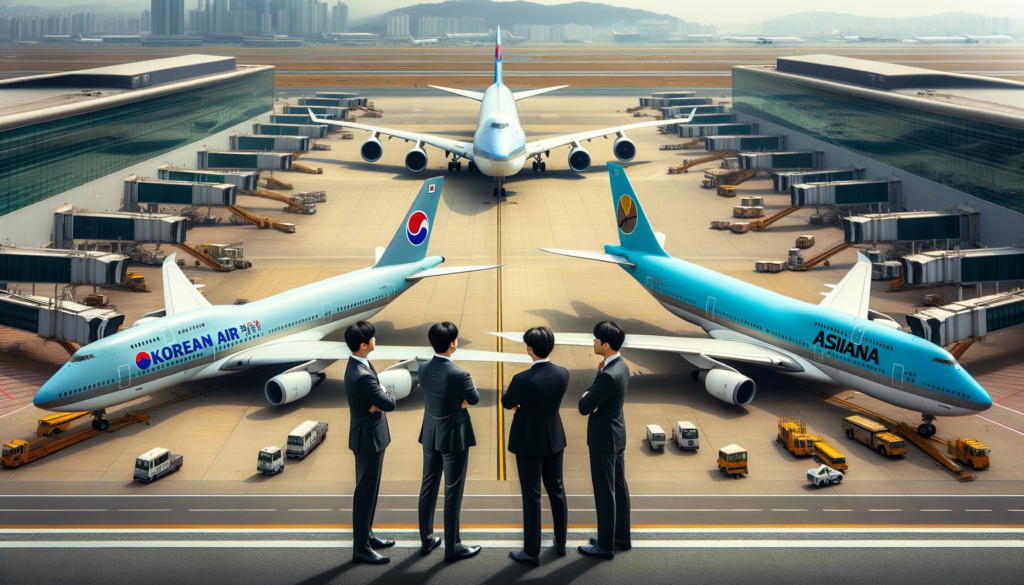 Experts Weigh In
Expert opinions incline towards Korean Air's proposition, despite potential repercussions. Kim Dae-jong, a business administration professor at Sejong University, emphasizes the dire consequences awaiting Asiana if global regulators decline the merger. These include a looming bankruptcy, vast layoffs, and the Korea Development Bank failing to recover its multi-trillion won investment in the beleaguered airline.
Furthermore, Sung Tae-yoon, an economics professor at Yonsei University, expressed grave concerns over Asiana's escalating debt ratio. While he acknowledges the aviation sector typically has higher debt ratios owing to aircraft leases, Asiana's figures are alarmingly high.
Adding to the mix, Korea Investors Service researcher, Park Jong-do, opined that Korean Air might experience diminished synergies due to the potential sale of Asiana's cargo unit, depending on the adjustments Korean Air makes to appease foreign regulators.
Asiana's Boardroom Drama
The board of directors at Asiana is slated to reconvene by this week's end, amidst uncertainties regarding Korean Air's proposal. An intriguing element arose post the inconclusive board meeting on Monday, focusing on the eligibility of board member Yoon Chang-bun. His association with the country's preeminent law firm, Kim & Chang, which advises Korean Air on the acquisition, raises eyebrows.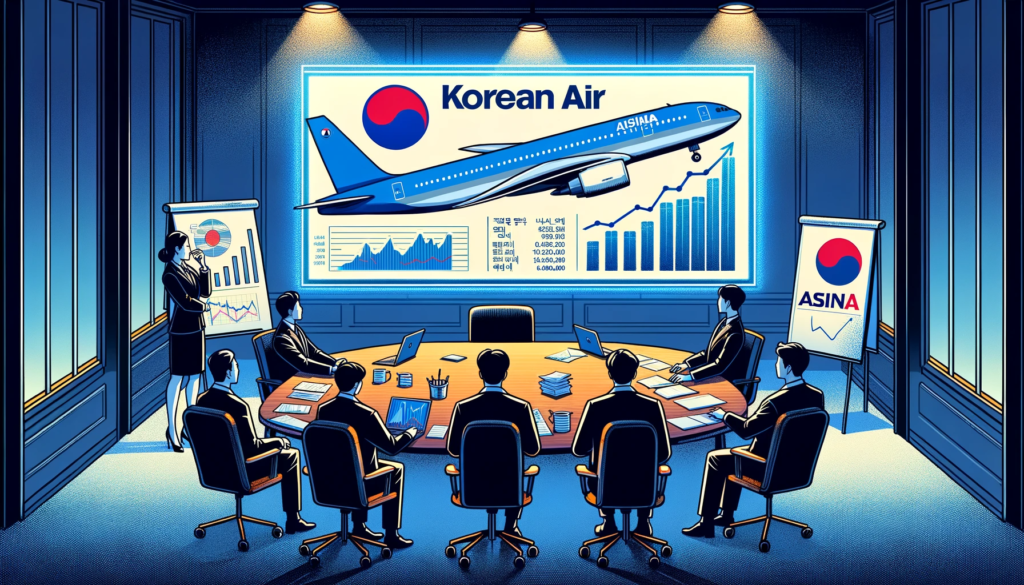 While a representative from Asiana confirmed the legal clearance for the inclusion of the outside director, Korean Air refrained from comments until Asiana's board finalizes its stance.
May also read:
For more Aviation Updates connect with us on Telegram – AviationAdda