NEW DELHI – Air India's Revolutionary Step for India's Aviation
Pioneering Partnership:

Milestone Achievement: CDB Aviation and Air India create history with the commencement of their revolutionary partnership.
Global Footprint: By securing these technologically advanced Airbus A320neo aircraft, Air India is set to amplify its presence on the global aviation map.

Strategic Upgrade:

Eco-Friendly Vision: These cutting-edge A320neo aircraft are a testament to Air India's commitment to sustainability and environmental responsibility.
Synergies with Tata: After its homecoming to the Tata group, Air India looks poised to undertake a series of strategic decisions aimed at restructuring and growth.

India's Aviation Boom:

Market Dynamics: With India being one of the fastest-growing aviation markets globally, Peter Goodman sheds light on its trajectory and future potential.
Strategic Collaborations: The recent collaborations with aviation giants such as Boeing and Airbus highlight India's ever-growing demand and influence in the sector.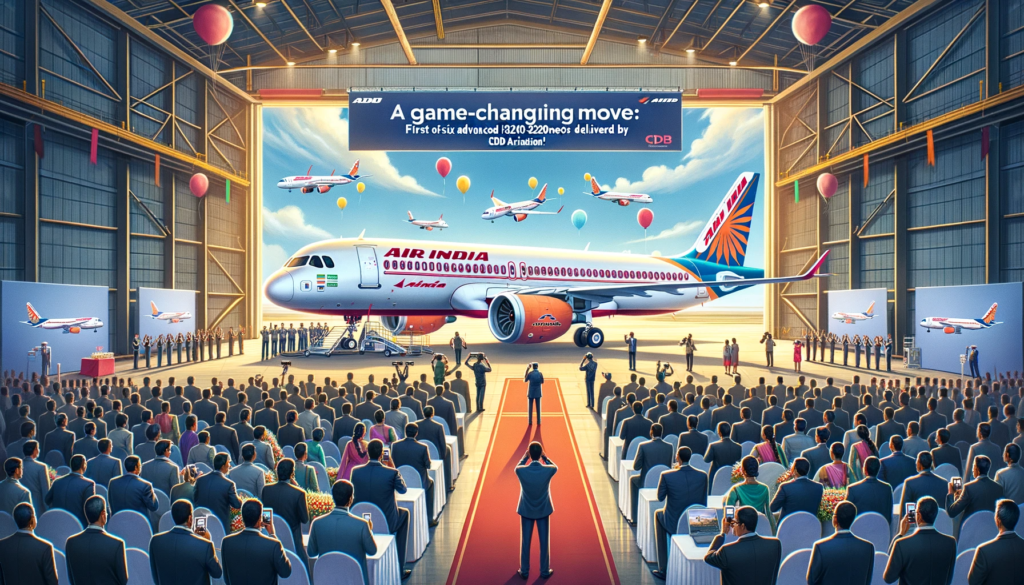 The Forward Vision:

Strategic Planning: CDB Aviation gives a sneak peek into their roadmap, outlining their strategy for the next decade in the aviation world.
Risk Analysis: While bullish about the future, CDB Aviation adopts a balanced approach by highlighting potential challenges and risks in the horizon.

Air India's Legacy:

Timeless Journey: Charting the rise of Air India from its inception to becoming a global airline of repute.
Recent Transition: Delving into the specifics of Air India's transition under Tata's leadership and the subsequent evolution of its vision and mission.

Spotlight on CDB Aviation:

Inception & Growth: Tracing the legacy of CDB Aviation, its establishment, achievements, and its transformative journey in the aviation sector.
Market Leadership: Highlighting CDB Aviation's prowess in delivering top-notch leasing solutions and their significant impact on the global aviation leasing market.
---
Discover More: Delve deeper to witness the collaboration between these titans of the aviation industry and how their partnership is set to redefine the global aviation landscape.
For more Aviation Updates connect with us on Telegram – AviationAdda